S.A. des Ardoisières Saint Marton
THE ABANDONED FACTORY IN BELGIUM
'Ardoisières Saint Marton' was an abandoned slate quarry in Martelange, a village in Belgium close to the border with Luxemburg.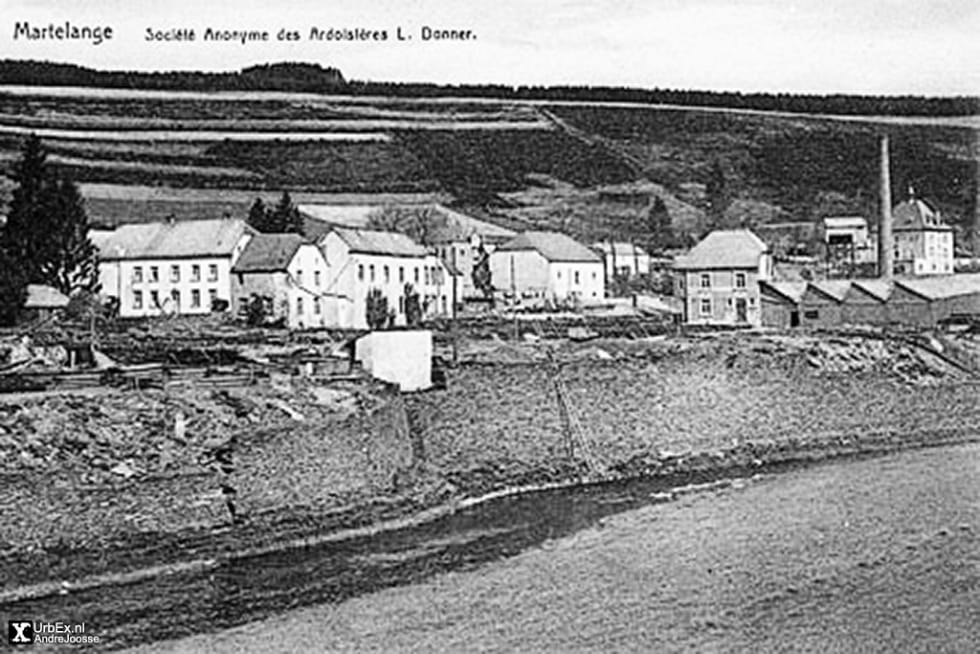 The 170 meter deep quarry produced more than a million slates a year. The slates from this mine were dark gray, homogeneous and from extremely good quality.

While exploring we found an entrance to the underground mine but didn't find it safe enough to explore. It seems the building isn't completely abandoned, the offices were locked and you could see there was recent activity there. I visited 'S.A. des Ardoisières Saint Marton' in 2006.