Cementificio Pesenti
THE ABANDONED FACTORY IN ITALY
'Cementificio Pesenti' in Bergamo, Italy, was built in 1878 by the Pesenti brothers. When it merged with Piccinelli's cement it was the start of the biggest cement company today: Italcementi.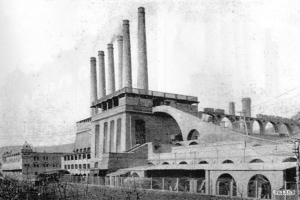 Between the two world wars it employed 400 workers, total production capacity at the end of 1939 was 60 tons, but during the Second World War the plant had to be turned off.

The factory closed in 1974 and production was moved to a modern factory. This building is recently partly demolished, to bad as it is one of the most beautiful Italian industrial monuments. I visited 'Cementificio Pesenti' in 2010.