Landkrankenhaus Weißes Gold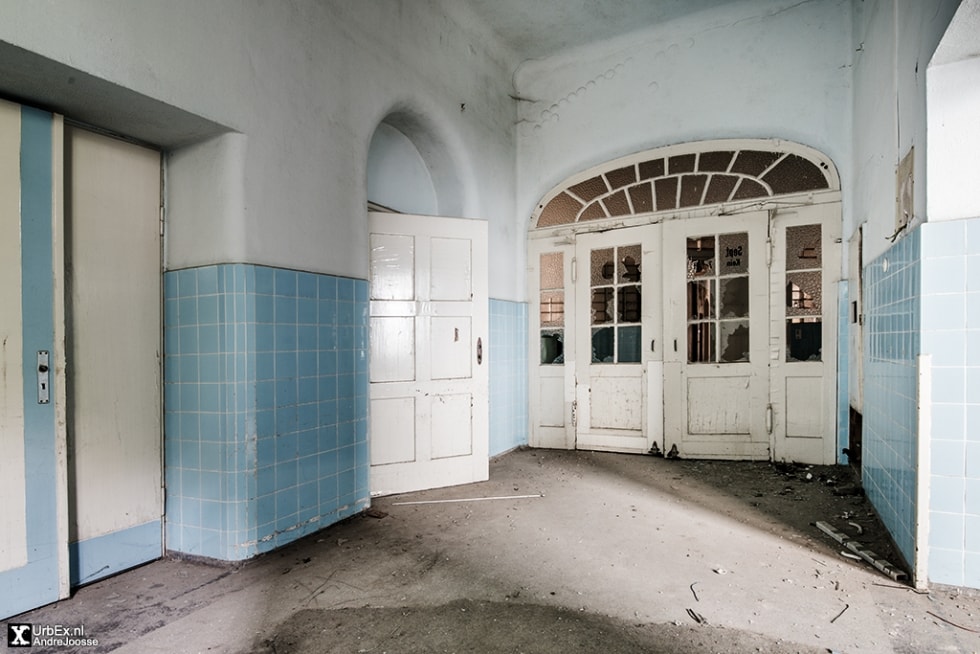 Built: 1880
Abandoned: 1994
Visited: 2016
Germany
The history of Landkrankenhaus Weißes Gold goes back to the year 1854. It was built as a small health home in a little village. But with the growth of the town also the hospital grew. Around 1863 the site was expanded and named 'Versorg- und Korrektionshaus für Kranke und arbeitsscheue Personen'.
1880
The most recent building was built in 1880 and expanded further in the years 1899 and 1913.The hospital was in its time equipped with the latest technology and thus had a very good reputation. In the two world wars, the hospital also served as a hospital and was occupied by the Soviets at the end of the Second World War until February 15, 1946.
In 1994 the construction of a new hospital started and was completed in four years. It is a modern, but not very stylish building. The old country hospital has been empty since that time.
Photos of Landkrankenhaus Weißes Gold