Hôpital du Valdor
THE ABANDONED HOSPITAL IN BELGIUM
This hospital is one of the classics of the urban exloring scene. 'Hôpital du Valdor' is located in Liège in the neighborhood of Amercœur. It was originally a hospice for the elderly and disabled. The neo-classical castle-like hospital has everything you need for a good thriller. The partly collapsed tower looks like the one you only hear about in horror movies.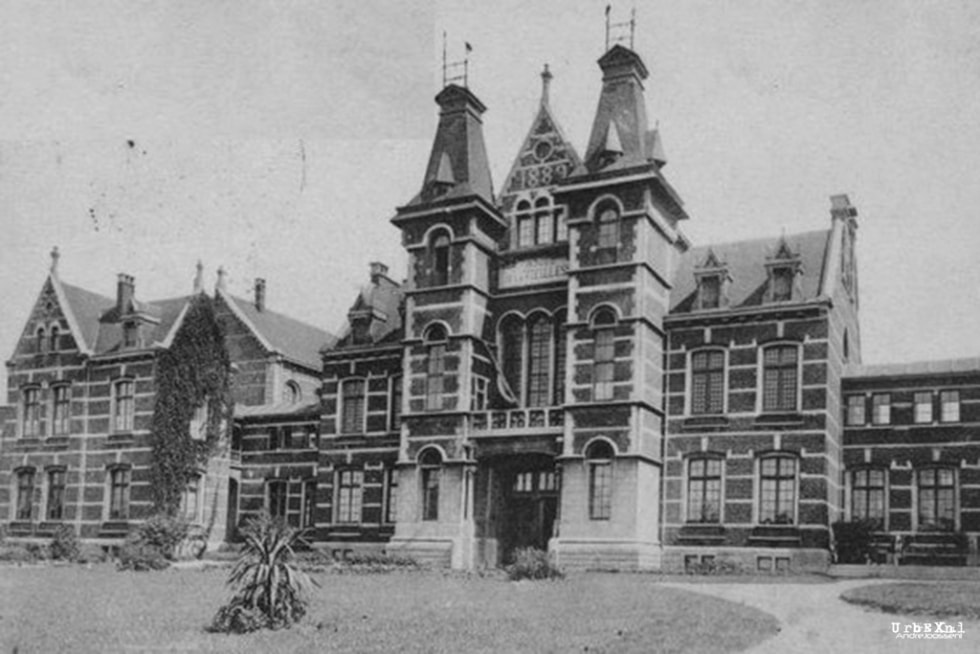 During the 17th century, many poor patients were refused in the Liège hospitals. Pierre-Paul de Valdor cared for these people and established a brotherhood that was inspired by Charles Borromeus. The Congregation of the Sisters of Saint Charles Borromeo was founded and a guesthouse was established. The initial guesthouse did not appear to be adequate after a while. A new hospital was built in 1898. The building has big halls, large corridors with high ceilings and many doors… uncountable doors.
1987
In 1954 the guesthouse was divided into a retirement home and a hospital for the chronically ill. During 1967 a new building was put into use on the same site, and in 1987 the old buildings were abandoned. Within the almost 20 years of abandonment 'Hôpital du Valdor' has been a playground for youth and thieves. Many wooden and tile floors are stolen. The front of the building, including a chapel, is in bad condition. Nature is taking over. Not only plants, even trees grow through the walls of the hospital. The old facade and chapel were saved from demolition. Behind these walls is now a modern hospital specialized in geriatrics and revalidation. I visited the abandoned hospital in 2005.