Hôpital Gériatrique du Bois d'Havre
THE ABANDONED HOSPITAL IN BELGIUM
This geriatric hospital in the Belgium city Mons was built in 1977. The 'Hôpital Gériatrique du Bois d'Havre' was at that time a very modern building with room for 180 patients.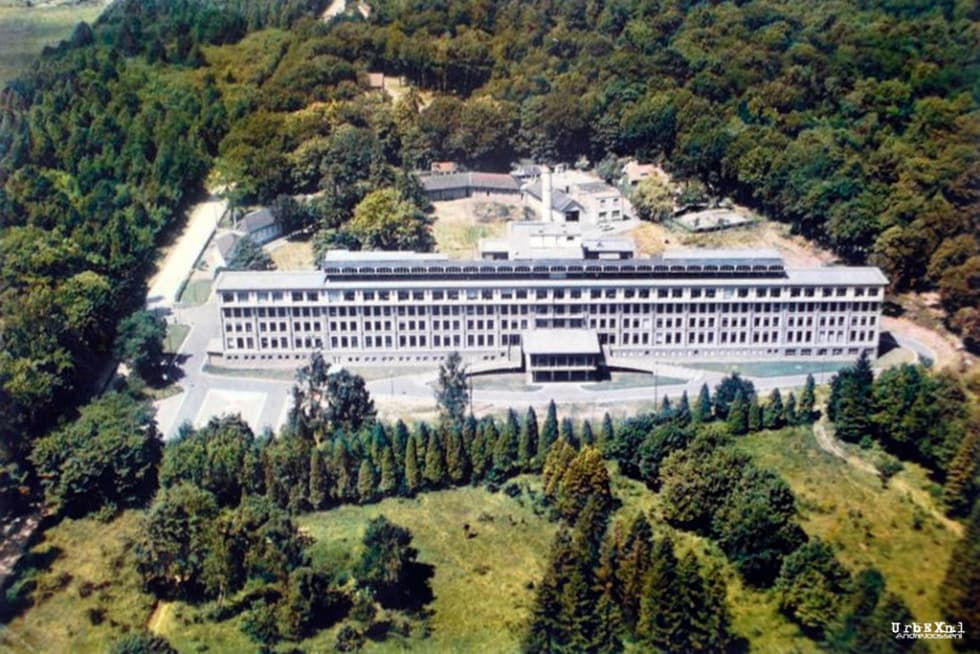 The first building on this site, from which this hospital eventually evolved, was a lung sanatorium built in 1957. It was very modern at the time, it originally had room for 144 beds and a large terrace on the top floor. After lung diseases were treatable, the sanatorium was demolished.

A new building was opened in 1977 as a geriatric hospital with more than 180 beds. It was located in the heart of the Bois d'Havré, five kilometers from Mons. During the 1990s the hospital was reconverted into a care home for elderly.

It finally closed its doors once a new hospital was built next door in 2009. The new nursing home has a capacity of 221 beds. Some months after my visit the building was set on fire several times and was heavily damaged. In 2015 the building was finally demolished. The buildings of 'Hôpital Gériatrique du Bois d'Havre' were demolished in 2015. I visited the hospital in 2011.