Home RTT
THE ABANDONED HOLIDAY HOME IN BELGIUM
Henry Lacoste is the architect of this art-deco building in the dunes of Oostende. 'Home RTT' opened on 1 July 1950 the doors for the children of the employees of the government phone company 'Regie, Telegraaf, Telefoon' or in short 'RTT'.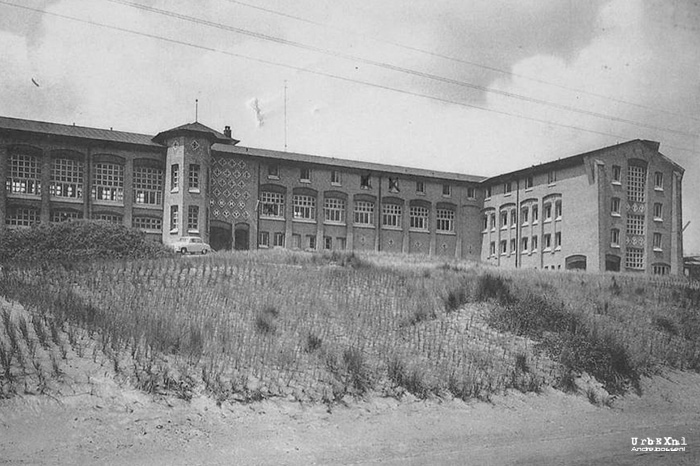 The buildings were officially called 'Home A. Van Acker', after the socialist politician Achiel Van Acker. The buildings of the home were arranged in a U-shape around a paved courtyard that served as a playground. In 1971 a southern wing was added by architect F. Stiphout. The wing housed a nursery department. Eventually, the home had the capacity for 220 children. The children were divided into both French-speaking and Dutch-speaking groups.
Demolition
At the end of the 1980s, the costs started to become too high for a building that was vacant nine months per year. Belgacom, the new name for the RTT, sold it for 150 million Belgian francs to a building promoter who filed for a permission for the demolition of the home and construction of a suite hotel. The dunes are protected nature, so when the demolition started in 2004 the European comity ordered Belgium to stop the demolition. Since that day the building looks out on the sea, half demolished, half trashed by local youth. I visited the site in 2005. It took until 2011 before the demolition permit for 'Home RTT' was granted. More abandoned summer camps can be found here.