Marien-Finaspan
THE ABANDONED FACTORY IN BELGIUM
The history of 'Marien-Finaspan' in Mechelen goes back to the end of the 19th century. Already Four generations of the Marien family have been active in wood and building Construction.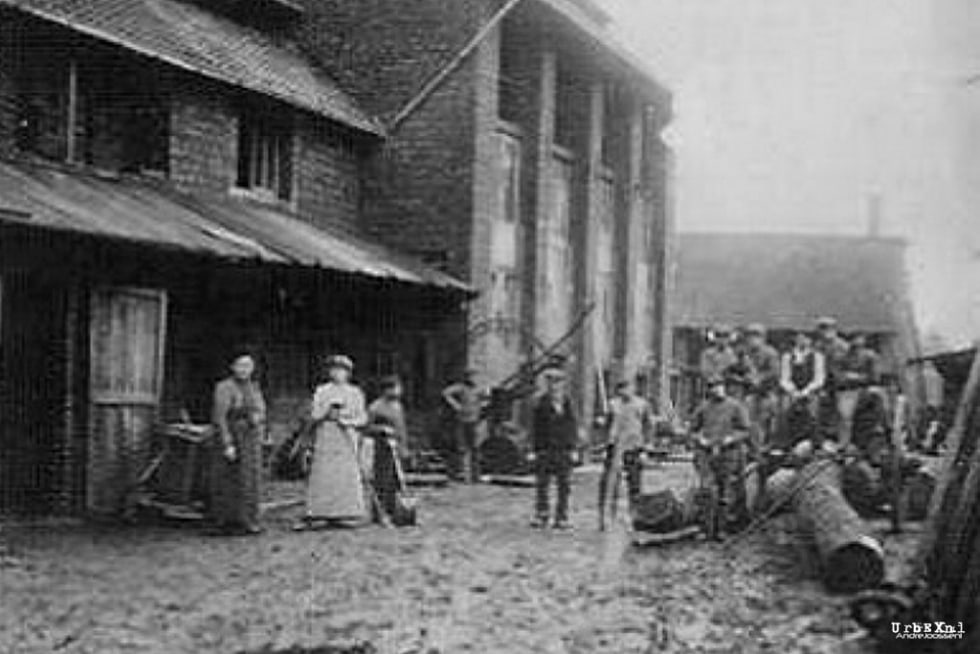 Louis Marien, the founder of the company in 1890, was already ahead of the market when he expanded his original building business to saw-milling timber for his own needs. Through the years he and his son were able to build 40.000 green-houses in the area of Hoeilaart, famous throughout all of Europe for its wonderful grapes. Additionally, he produced up to 15.000 grape boxes each day.
MDF
In the 1960s followed another development, the company started its own production of plywood and blockboard. Then another breakthrough; chipboard, a new fashion. In the following decade, the market progressed away from veneered plywood and blockboard to veneered chipboard. And, more recently, to veneered MDF, a contemporary speciality where the company, under the current Direction, has become a market leader. The halls were demolished in 2009. I visited 'Marien-Finaspan' in 2007.