Université Val-Benoît
THE ABANDONED UNIVERSITY IN BELGIUM
'Université Val-Benoît' is the old Liège University. The early history of this site brings us to 1290 when the abbey 'Val Benoit' was built on these grounds.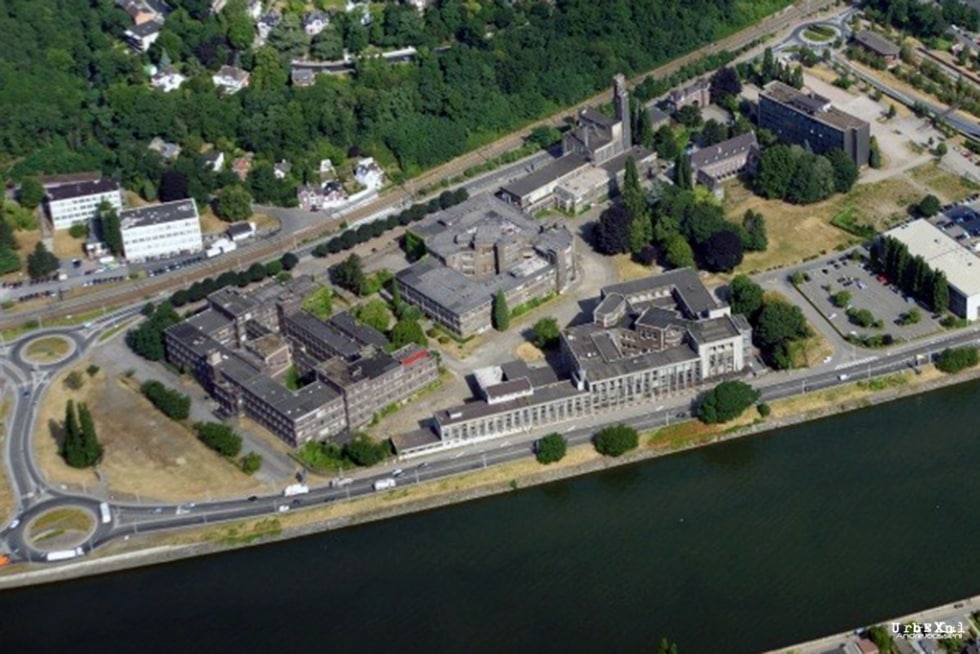 The monastery complex was sold and became a holiday castle during the 18th and 19th centuries. The University of Liège purchased the site in 1924. Several of the old abbey buildings were demolished and others were destroyed by bombing during the Second World War. Some were rebuilt to their original specifications in 1952. I visited several buildings on the site. The 'Chimie et Métallurgie' department, the 'Centrale Thermo-electrique' and 'Institut de Mécanique'.
1937
The power plant 'Centrale Thermo-electrique' was built in 1937. The 'Institut de Mécanique' was completed just before the Second World War and stands out for its modernist architecture. The Chemistry-Metallurgy Institute, the largest building, was designed by Albert Puters. It is remarkable for its minimalist architecture and modern practicality. The last students, the structural engineers, left the site to move to a new university at the end of 2006. The goal is to preserve the great architectural past of the site and add value thanks to the renovation project which it began in 2007 with the City and University.
These photos of 'Université Val-Benoît' were taken during my visits in 2006, 2014 and 2017. Most of the older university buildings are renovated today. As a result their remarkable modernist architecture is preserved for the future. Also check this abandoned university in The Netherlands.