Anco Pasta
THE ABANDONED FACTORY IN BELGIUM
This pasta factory from Antoine Coppens has a rich history. 'Anco Pasta' was built in the early 1930's along the canal Dessel-Schoten in Turnhout. It produced pasta varieties like macaroni and spaghetti. In Belgium, Anco was the market leader in the pasta sales for professional catering. 137 people worked in the factory.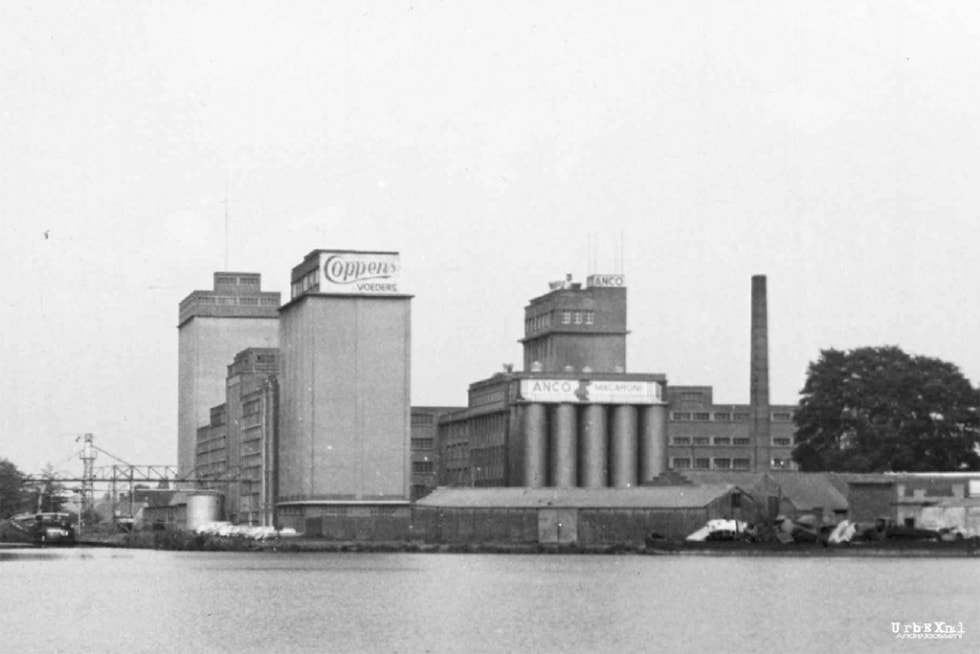 During the 1990's the Dutch CSM group bought the factory. In 1998, the producing of pasta was moved to other factories and Anco was reconverted to a flour, semolina and breadcrumb production plant. The American company Heinz bought the company in 2001 together with other CSM companies. The Americans soon made it clear that they wanted to get rid of the factory in Turnhout. They started negotiations with heirs of the original founder of Anco, Antoine Coppens, but there was no new buyer found.
The pasta factory closed in the summer of 2002. Early 2006 the buildings are partly demolished and partly reconverted to 120 single and family apartments, offices and shops. I visited 'Anco Pasta' in 2005.