Brouwerij Eylenbosch
THE ABANDONED BREWERY IN BELGIUM
This is 'Brouwerij Eylenbosch' in Schepdaal. The Eylenbosch brand was very well known by many beer drinkers. This brewery was founded in 1851, it moved to its current site by Emiel Eylenbosch in 1894.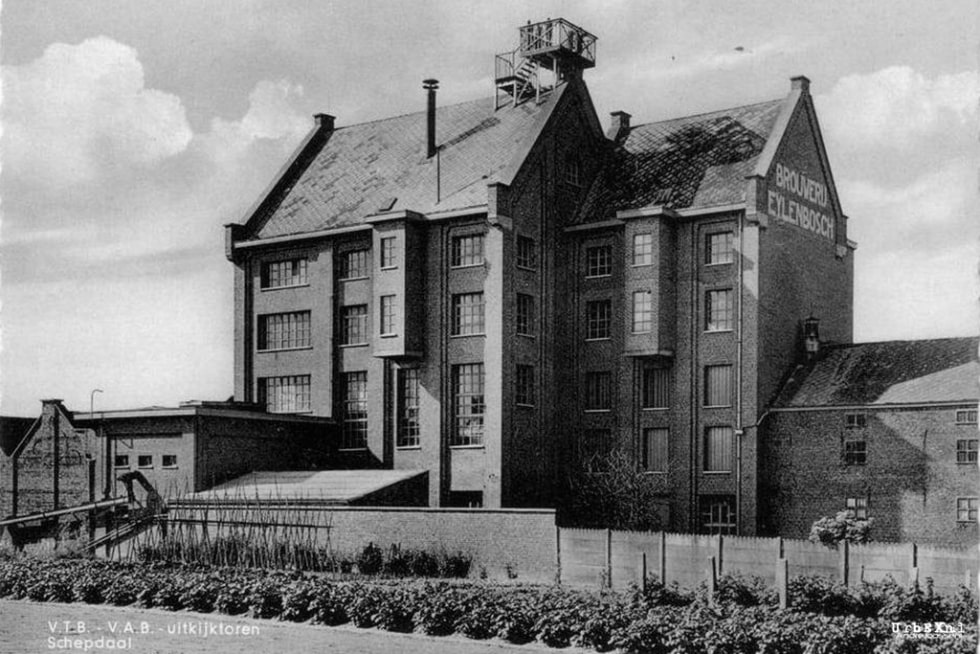 The Lambic beers like Gueuze were brewed here in Schepdaal. Like the Kriek beers, also the Supergueuze beers brewed here, can be found on the lists from beer lovers. The Supergueuze, or affectionately known as "Superglue", is a very full and smooth Lambic beer with a three years conditioning prior to bottling. We found some of these old bottles on the attic, they were covered in dust.
1894
The in 1894 new built buildings were located around a closed courtyard, with the old brewer's house centrally located. To the west, next to the brewer's house, there was a storage facility, dating 1893, and at the south side was the old brewery. Around 1930 the old brewery was partially rebuilt, in 1932 the owner built a new brewers house. At the same time the tower was built to update the production process.
1989
The brewery was acquired in 1989 by Brouwerij de Keersmaeker, known for its brand Mort Subite. Later Eylenbosch is taken over by Alken Maes, since then the site has been seriously neglected. Since 2004, the site has been abandoned by brewery Alken Maes. The installations remained untouched until the beginning of the 21st century, but the brewery is currently completely dismantled. 'Brouwerij Eylenbosch' was used in 2005 as decor for a movie. A very special movie, because you can only watch it in the brewery, sitting in the room where the movie was filmed. Later the brewery was cleaned and used as an airsoft location. In 2012 a player died after falling through a floor, after that incident the place was closed down by the police. The buildings will be reused as lofts. I visited 'Brouwerij Eylenbosch' in 2005.