Kasteel van Mesen
THE ABANDONED CASTLE IN BELGIUM
'Kasteel van Mesen' was an abandoned castle in the city of Lede in Oost Vlaanderen, Belgium. In its history it served as a house, factory, monastery and as a catholic boarding school.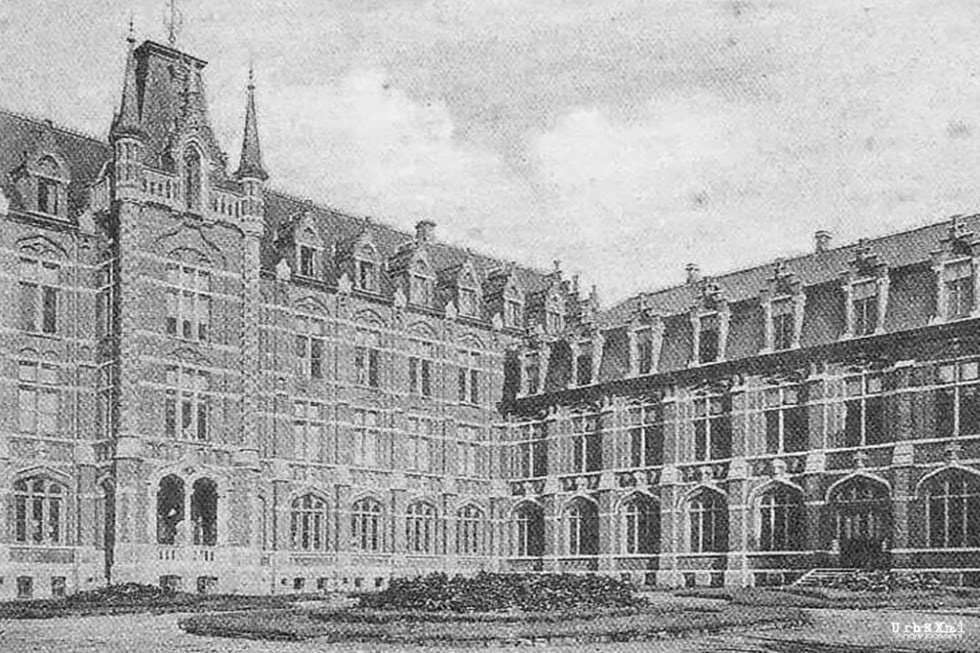 To protect the people of Lede against the enemy, they used to build several wooden buildings on top of the surrounding hills. Later, the wooden buildings were replaced with dungeons. Later more buildings were added, what resulted in castles. In Lede there are four castles formed this way, one will be later known as Mesen castle, or in Dutch 'Kasteel van Mesen'. The first owners of the castle were the family Bette. The castle, a square building with four towers, was destroyed in the 1580s. At the end of the century, the castle was rebuilt. The dungeon and Mesen castle are first named on a map from 1628.
1752
After various owners, the building was more often used for industrial purposes. A gin distillery, a sugar factory and other industries housed in the caves of the castle. Later it was sold to a religious order and became a monastery and a boarding school. The boarding school started in 1752 and raised orphans and children of handicapped soldiers. In 1905 the neo-gothic wings are built next to the castle. In one wing they built a beautiful chapel.
1952
In 1952, 200 years after the start of the boarding school, the building became a normal school for the people of Lede. Over the years 'Kasteel van Mesen' has been built and destroyed many times, what remains from this building dates mainly from the early 17th century. In the middle of a 7 hectare park. Also, the castle has a lot of outbuildings like stables and an orangery. The site was abandoned in 1972. In 1999 there were plans to demolish the castle for parking space, today they are demolishing the buildings to build a new home for the elderly. Plans for restoration were mentioned, but the time hasn't been gentle to the building. Many parts were collapsed; the castle could not be saved. I visited 'Kasteel van Mesen' in 2005 and 2006.