Chateau de Noisy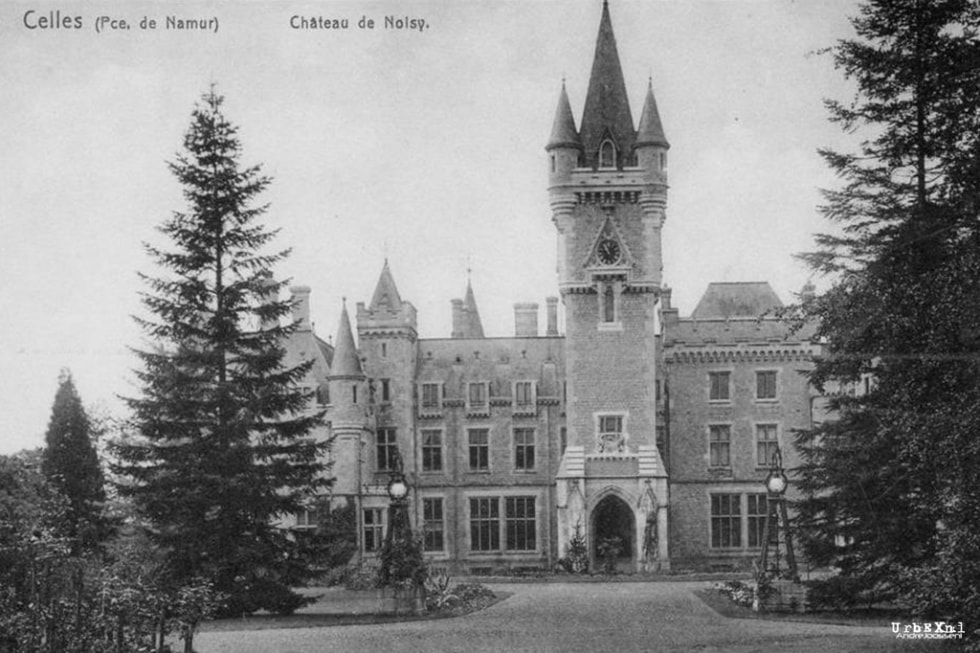 Built: 1866
Abandoned: 1991
Visited: 2005 + 2016
Celles, Belgium
The official name of the castle is 'Chateau Miranda', later named 'Home de Noisy'. The castle was built in 1866 by the English architect Edward Milner. The first owner was Count Liedekerke-Beaufort. He lived in the castle from 1816 to 1890. During the French Revolution, the family Liedekerke-Beaufort left the nearby castle of Vèves to hide in a farm outside the village. After the revolution, the farm took the name of castle and finally became this gigantic building. Construction was completed in 1907 after the clock tower was erected.
1970
During the Second World War a small part of the Battle of the Bulge took place on the property. At that time, the castle was occupied by the Nazis. After the war inherits of the family leave the castle. In 1950, 'Miranda Castle' was renamed 'Home de Noisy' when it was taken over by the National Railway Company of Belgium as an orphanage and also a holiday camp for sick children. It lasted as a children's camp until the late 1970s. After the 1970s the castle was used for sport and activity camps for children.
1991
In 1991 Chateau de Noisy is abandoned.The castle has stood empty and completely abandoned since 1991 because the costs to maintain it were too big. A search for investors failed. Parts of the structure were heavily damaged in a fire and many areas of the ceiling are collapsing. Despite this, it's still a beauty. The castle became the most famous urbex location in Europe. Every weekend many photographers visit the small village of Celles to see this classic castle. In 2016 the first plans for demolishing came into the local news. Soon the first protest started to save the castle. Château de Noisy was demolished in 2017 despite the effort of locals to save the site.
Photos of Chateau de Noisy