Wittock-Van Landeghem
THE ABANDONED FACTORY IN BELGIUM
'Wittock-Van Landeghem' or 'WvL' was an abandoned textile factory in Temse, Belgium. The company had another factory in Hulst.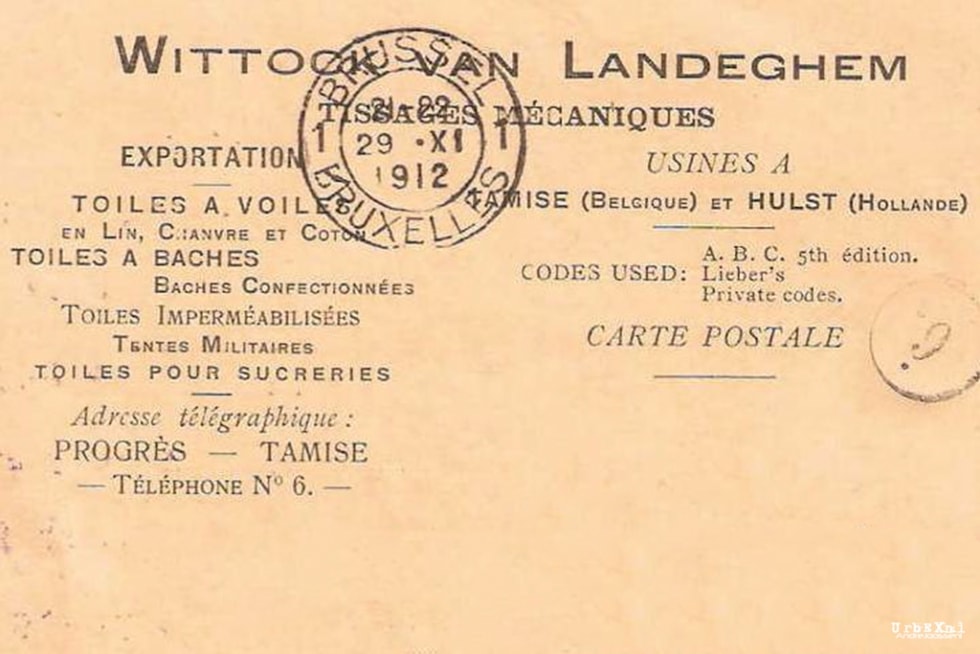 WvL started in 1842 and became one of the six textile factories in Temse. It started as a sailcloth factory. But the company evolved after the Second World War into a sailmaker, specializing in tarpaulins for military and
civilian vehicles, tents, backpacks, tool bags, camouflage and protective vests. The company had almost 150 employees in its heyday.

In 1983 the factory was in the news because of a robbery by the Bende van Nijvel. This criminal gang stole seven bulletproof vests and killed the security officer on duty. In fact these vests were produced here in secret for the Belgian police.

During the year 1992, the company celebrated its 150th anniversary with a lot of luxury. However the factory closed its doors in the mid-1990s after the company was incorporated by 'TIS textiles'. As a result of the take-over the production was moved to the TIS factory in Kerksken in 1997. Meanwhile a year later the new company was already sold to Sioen Industries.

The highly polluted grounds were cleaned just after my visit in 2008 and eventually the buildings are partly demolished in 2010. At the present time the remaining halls are used again by some local businesses. I took these photos of the 'Wittock-Van Landeghem' factory in 2008. Follow this link for more abandoned textile factories.