Spreepark Plänterwald
THE ABANDONED PARK IN GERMANY
'Spreepark Plänterwald' was opened in 1969 as a cultural park called 'Plänterwald'. It was covering an area of 29.5 hectares. It was the only permanently entertainment park in the DDR.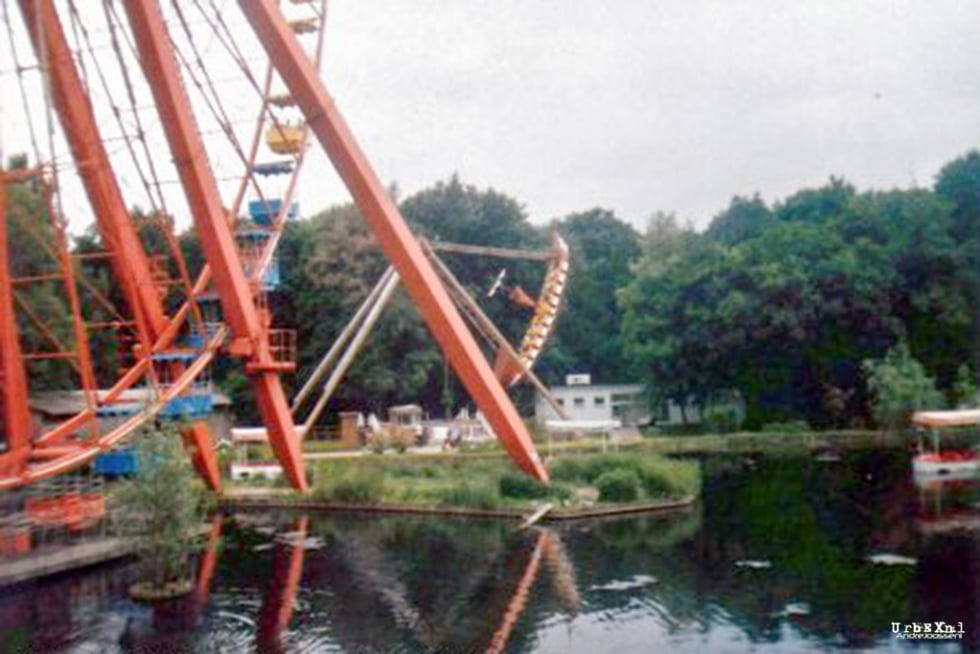 A special attraction was the Ferris Wheel of Berlin, which was replaced in 1989 with a new, larger version with 36 cars and rising to a height of 45 meters. For many years this was a landmark in the surrounding area. In DDR times the park attracted up to 1.7 million visitor per year.
1991
From 1991, after the fall of the Berlin wall, the park is called Spreepark, named after the Spree river. Some new attractions were added and visitor numbers reached 1.5 million per year. Later the concept was changed. The park was transformed gradually to a recreational park on a more western model. From now on an admission was charged for the park, instead for each roundabout. The asphalted surface around the ferris wheel was taken up and converted into a water landscape. Roller coasters, two game water courses, a stage, a Western village and an English village were later added to the park.
1999
Since 1999 the park has had to cope with large debts. The increase in the admission fee and a lack of parking space contributed to a drop in visitor numbers until in 2001 only 400,000 visitors entered the park. On 18 January 2002 the owner and closest coworkers left for Lima in Peru. They shipped six attractions in 20 ship containers, having been allowed to do so by the authorities who believed they were being sent for repair.

During the year 2002 the park is closed. In August 2002 the park was declared completely bankrupt. Debts at a level of 11 million euro remained and the park was allowed to fall into disrepair. The Ferris Wheel still stands on the area as a reminder of the old days. I took these photos of 'Spreepark Plänterwald' during my visits in 2008, 2009 and 2011.