Nadelfabrik Singer
THE ABANDONED FACTORY IN GERMANY
'Nadelfabrik Singer' is an abandoned needle factory in Germany. In 1919 Karl Schiffer and Heinrich Reiss founded this needle factory in Würselen. They rented an existing factory building.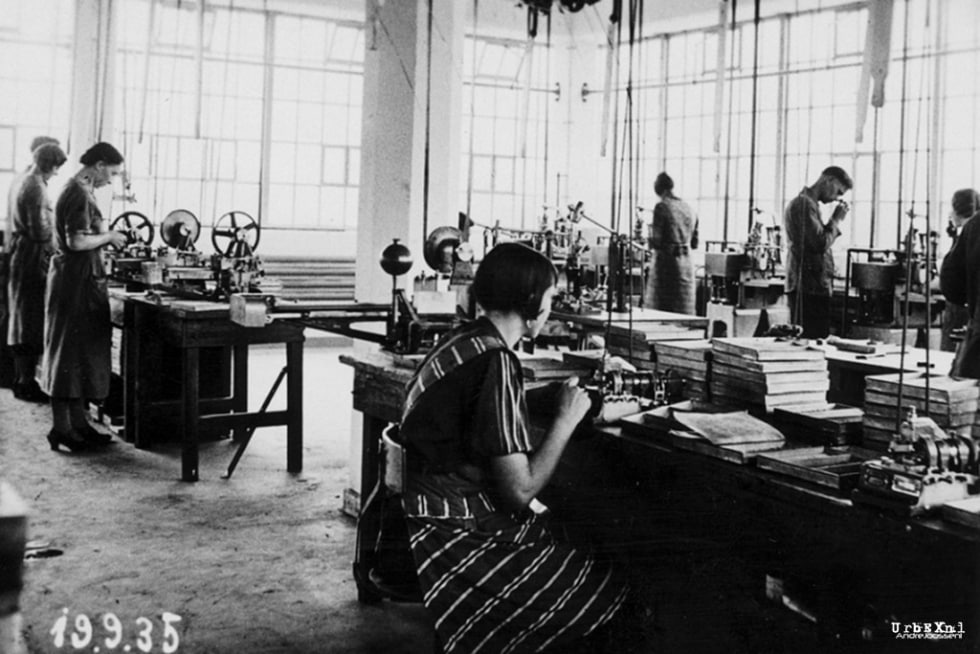 Schiffer and Reiss had 40 employees working in the factory. Because both businessmen had experience in producing needles, it soon became a well known wholesale. The good reputation led to the takeover by American company Singer in 1922. Although the company was continued under the name 'Schiffer & Reiss'.
During the Second World War, in November 1944 the 'Nadelfabrik Singer' buildings were partially destroyed. It took a year to get the factory up and running again. In the early 1970s the factory had 25% of the world sales in sewing needles. In 1984, 530 people were employed. But things changed radically in the late 1990s when the mother company Singer went bankrupt.
SNF Spezialnadelfabrik
In 1999 the 'Groz-Beckert group' bought the factory and saved the jobs of the 320 women and men who worked there. The factory was renamed 'SNF Spezialnadelfabrik'. The company's line of business includes manufacturing of fasteners, buttons, needles, and pins. But in 2004 it all went wrong. The production of industrial and felting needles was transferred to Portugal and the Czech Republic. 80 employees were fired. Not much later SNF closed this location in Würselen. The production of tufting needles was moved to its Raesfeld site in Münsterland. Another hundred jobs were affected by the decision of the management.

In 2005 the gates of the factory were closed. I visited the 'Nadelfabrik Singer' in 2007. Today the buildings have a new owner and are in use again.