Salle des Compresseurs
THE ABANDONED COMPRESSOR HALL IN BELGIUM
This is the 'Salle des Compresseurs'. It was the compressor building of an old mine in the Charleroi region of Belgium.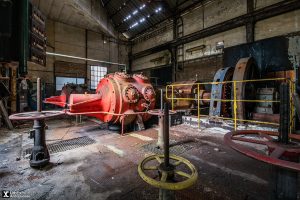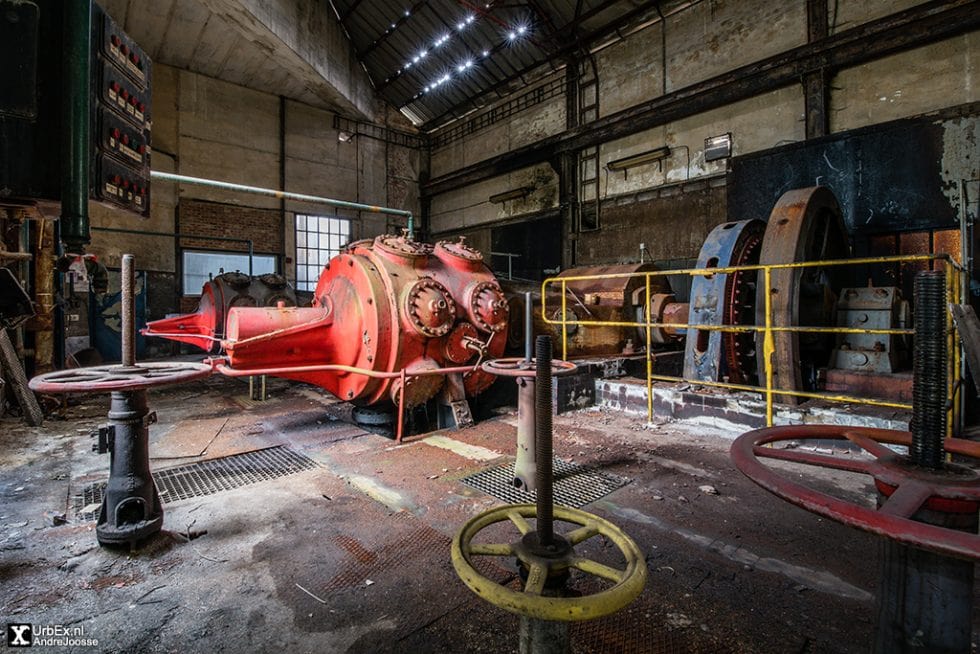 Each extraction pit has a building with compressors. The machines supply compressed air to miners and machines underground. These halls were part of the Le Puits Parent or No. 18, owned by the Monceau-Fontaine company.

The mine closed in 1968, the buildings were demolished in 1991. Only this 'Salle des Compresseurs' is still standing from the once enormous site.

Most of the mining equipment works with compressed air. Like jackhammers, portable tools and turbine lamps. Because of firedamp, the use of electricity was limited and required anti-explosion devices. Compressed air had no dangers. The compressors also powered the ventilation system. Fans replaced dangerous damps with fresh air. The miners, working in 1.291 meters deep, depended on the machines in this hall.
I visited this abandoned compressor building of the Puits Parent or No. 18 in 2018. Also check mty reports of the local powerplant, coke factory and blast furnace in Charleroi.