Passionistenklooster Hagelstein
THE ABANDONED MONASTERY IN BELGIUM
This is the 'Passionistenklooster' in Sint-Katelijne-Waver, Belgium. The abandoned convent of the Passionists was built on the grounds of an old castle. At the present time the buildings are reconverted to a police station and a school.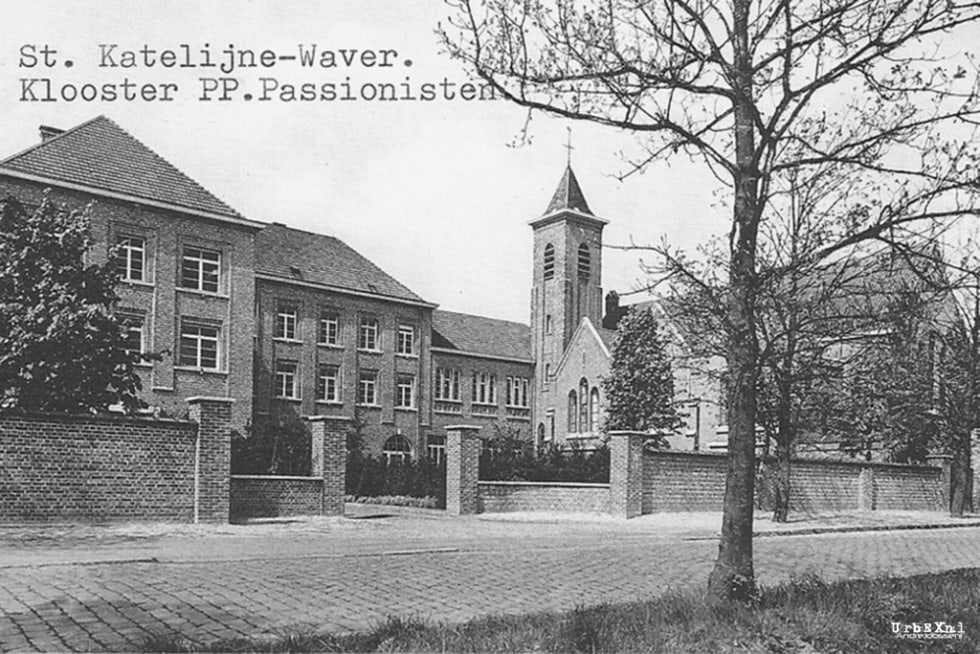 The first building on this site was a 13th century castle named 'Hagelstein'. Eventually in the 16th and 17th century the domain belonged to a wealthy aristocratic family. In this case the castle was used as a country retreat. At the time of the French Revolution it became a hiding place for priests who secretly held mass. Later, the buildings fell into disrepair. Although there was still a large farm on the domain that was inhabited until 1928.
A monastery with a boarding school
In 1929 the Passionist priests bought the remaining buildings and had them demolished. The Passionists or the 'Congregation of the Passion of Our Lord Jesus Christ' are a Roman Catholic religious order founded by Saint Paul of the Cross. The priests built a new a small monastery with a boarding school where boys were teached a religious education. After the Second World War, the monastery was expanded and a church was built. The monastery housed 1200 residents.
In 1956 the school was expanded. The Catholic Sint-Gabriel institute was built after the design by architect M. Driesen. In the mid-1960s the name of the school was changed to College Hagelstein. At the time there was room for 200 students.
The Passionists are still an active religious family, but they left this monastery in 2005. Later, the building was reconverted and the Bodukap police is now housed in the monastery buildings. The boarding school is still a school today, but the last fathers who stood in front of the class disappeared already in the 1980s. The last celebration in the church dates from September 13, 2014. I took these photos of 'Passionistenklooster Sint-Katelijne-Waver' in 2011. Check this link for more religious abandonments.