Monastère les soeurs de Dieu
THE ABANDONED MONASTERY IN BELGIUM
'Monastère les soeurs de Dieu' was an abandoned monastery in Antwerpen. The late-Gothic structure consists of a chapel, adjoining monastery buildings, cloister garden and surrounding garden walls.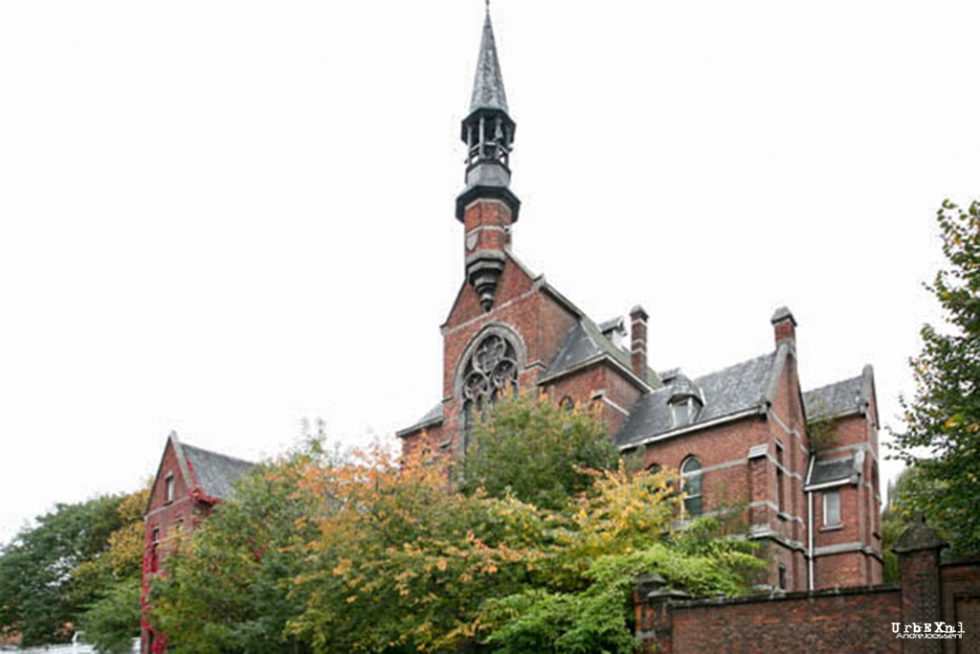 In November 1890 the Franciscan Sisters acquired a plot of land in Antwerpen for the construction of a nursery school and monastery. Construction of a patronage of which the architect is unknown was started the same year. The adjoining school, designed by architect Henri Thielens, dates from 1891. In the same year architects Jean Le Roij and Antoine Van den Berghe-Le Roy designing the monastery, which was extended in 1910.

The chapel was built in 1910 and designed by architect Jules Bilmeyer, born in Berchem in 1850. He died in 1920. The original organ from 1913 by Georges Cloetens is still present and is regarded as unique organ. The 35 stained glass windows are designed by Augustin Stalins.
1999
The Franciscan missionaries of Mary left the monastery to the diocese of Antwerp in the 1980s. In 1999, a school acquired the buildings through a donation. The chapel was used by the school as a gym , but became useless for other activities due to little maintenance. In 2004 the school wants to build a new building at the chapel ground. Also the beautiful garden of the Monastère les soeurs de Dieu is chosen as building site. In 2005 the monument foundation advised the city to protect both chapel and garden. The majority of the chapel's glass windows are still intact. They hope to keep this beautiful architecture, but until now, nothing is certain. I visited 'Monastère les soeurs de Dieu' in 2007.