Malterie de Boortmeerbeek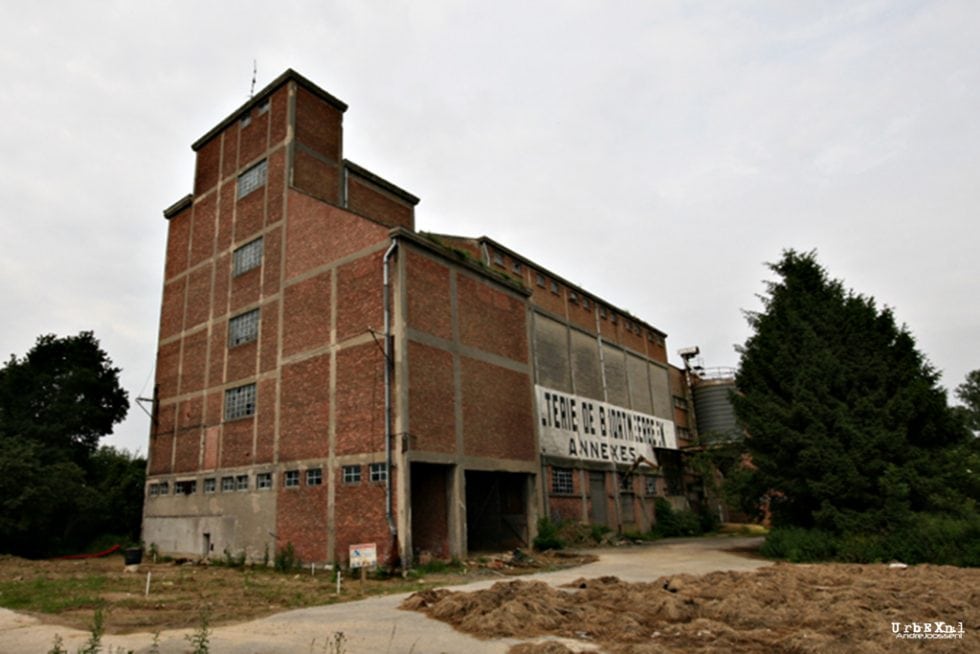 Built: 1974
Abandoned: 1990s
Visited: 2006
Boortmeerbeek, Belgium
The roots of Boortmalt Malting starts in Boortmeerbeek.
The buildings were built after the Second World War with funds provided through the Marshall Plan, in order to revive the economy.
 This is the second location Boortmalt had in the small village Boortmeerbeek. This building, Malterie de Boortmeerbeek, was used as a silo for the big malting plant in the city center, it could store 10.000 tons of grains. The grains were mainly supplied by ship, after which they were dried, sieved, stored, mixed, dosed and finally transported to the actual Boortmalt malting plant. My report of the main Boortmalt factory you can see here. This transport was initially done by horse and cart, later this transport was of course taken over by trucks.
1988
In 1988 the company starts shifting it's activities to the port of Antwerp, the two buildings in Boortmeerbeek became empty. Boortmalt is still active today, but is not longer present in Boortmeerbeek. The company is today one of Europe's main producers and exporters of malt. The old building is now reconverted to a restaurant and offices.
Photos of Malterie de Boortmeerbeek