Klooster Koningsbosch
THE ABANDONED MONASTERY IN THE NETHERLANDS
This monastery 'Klooster Koningsbosch' was built between 1874 and 1912. It was used as a catholic girls school. Its full name is 'Klooster van de Liefdezusters van het Kostbaar Bloed'.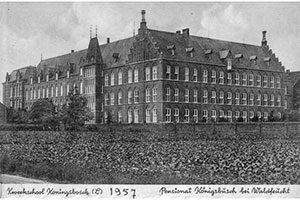 In 1874 an H-shaped building was realized. It was designed by Johannes Kayser. Additionally, in 1876 a chapel was built. The main building in the north of the complex was built in 1896. It was designed in a neo-Renaissance style. The current chapel was built at the end of the 19th century. They expanded the east wing in 1912.

The sisters ran a boarding school in the monastery. In 1879 a German girls' school 'Höhere Töchterschule' was founded for pupils from 8 to 18 years old. The girls slept in a so called chambrettes, very small bedrooms made of board and curtains in a big sleeping hall. The sisters left in 1995 and part of the inventory was lost. The monastery was then vacant for many years.

One wing of the big complex was demolished, but the remaining part is protected. Not only the monastery buildings, but also the garden, the garden wall and the Lourdes grotto of 1905 were classified as a national monument. The building is for sale, you can buy it for 1 million Euros. The photos of 'Klooster Koningsbosch' were taken in 2013.