Kinderopvang Duinen-heide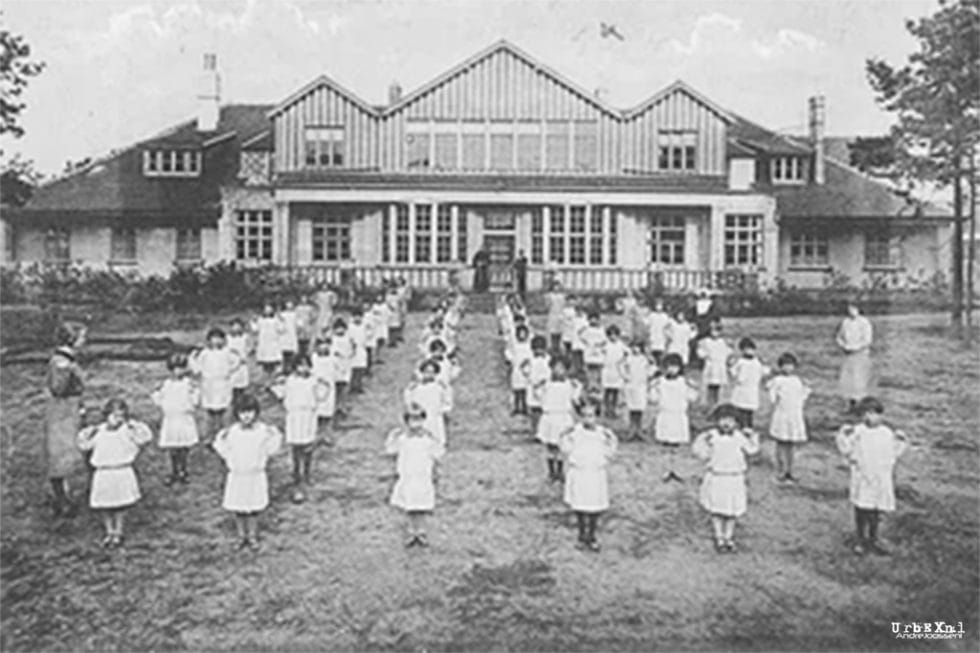 Built: 1917
Abandoned: 2005
Visited: 2007
As, Belgium
The orphanage was built in 1917, during the First World War, as a home for German officers of the air force. It was part of the military airport. In 1919, after the Germans left it was used by the Belgium army as a flightschool. In 1925 the school closed together with the airport.
1927
In 1927 Baroness Beeckman opened a home for sick children from the city. It was run by the Daughters of Charity. This was a group women within the Catholic Church, devoted to serving Jesus Christ in persons who are poor through corporal and spiritual works of mercy. In 1970 a new owner opened an orphanage, the buildings were named 'De Stap'. Difficult educable kids and orphans were teached in As. Later some new classrooms were added to the site to create more space in the main building where the children had their bedrooms.
2005
In 2005 the site got abandoned due to financial problems, the kids were accommodated elsewhere. Within a few years the whole place was trashed. During 2012 the site is sold to its new owner for 150.000 euro. The new owner invested 800.000 euro to redevelop the buildings, they were opened again in 2015.
Photos Kinderopvang Duinen-heide