Kasteel Ter Meeren
THE ABANDONED CASTLE IN BELGIUM
The history of this castle 'Kasteel Ter Meeren' starts in the early 11th century. The first building on this site was a donjon. The Ancient Roman donjon and was built to rule and protect four strategic ancient Roman roads. The tower served as a prison, there are still iron rings in the basement today.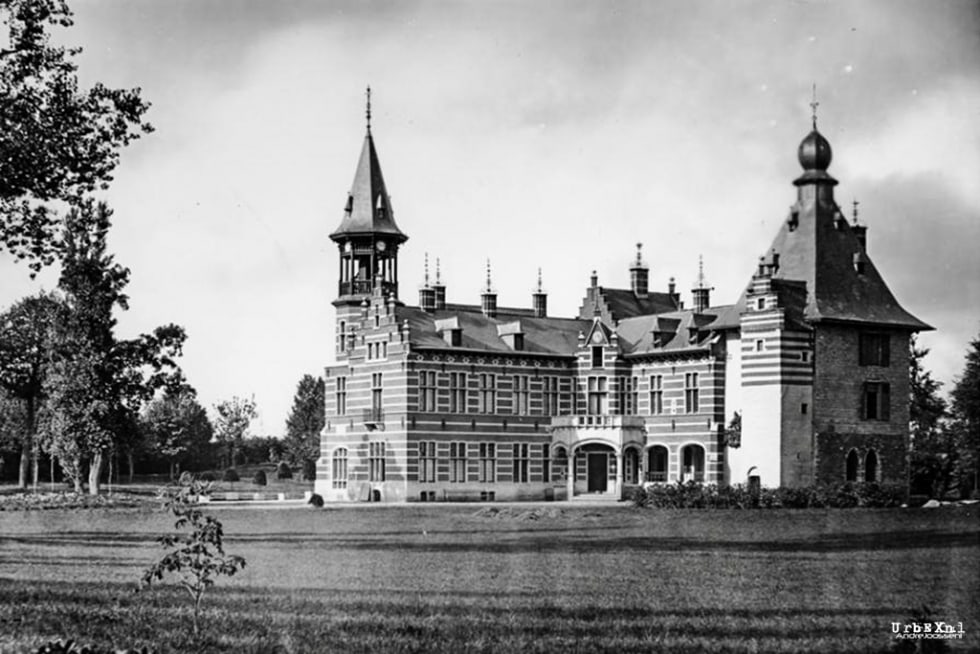 In 1449 a chapel was added to the donjon, and later more buildings formed the castle as it is today. The tower is very rare. It consists of dozens of metal tubes through which sparrows can fly in, but they will never fly out. Instead, they'll end up on the master's plate.

The old wing from the year 1450 consists of a huge hall with staircases, a fumoir, a waiting room, a big salon, a library, a little salon, and a dining room. These rooms were tastefully decorated with old Belgian and Rhine furniture, with tapestries and paintings. In the dining room there's a giant chimney with bas-relief in albast. The staff rooms are in the northern wing. In the hall there is a monumental wooden staircase that leads to the first floor, the private quarters of the master.
1865
Newer wings were built and in 1865 a coach house with rooms for the personnel on the first floor. Next to this was the hunter's lodge. After the hunting party, hunters could come here and drink beer and brandy and smoke cigars while they exchanged hunting stories. The horse stables are luxuriously equipped with marble troughs. Next to these are several coach garages. To bad these buildings are heavily damaged due to the weather.
1992
It is claimed that Charles V came to the castle for hunting and was accompanied by his son Don Juan, later king of Spain and governor-general of the Netherlands during the Spanish Fury. Also Prince Willem of Oranje-Nassau was a guest at the castle. In the 19th century the donjon was used as an inn for the farmers who came to pay their lease. During the First World War the Germans, who destroyed and stole a great deal of treasures and artwork, occupied the castle. Besides the castle, the stables, a house for the priest there is also a swimming pool, a tennis field and a huge park. In 1992 the last owner left Kasteel Ter Meeren. It has been sold by a real-estate company. I visited the castle in 2006. Renovation started in 2009 and was finished one year later.