Beelitz-Heilstätten Männersanatorium
THE ABANDONED HOSPITAL IN GERMANY
This lung sanatorium 'Beelitz-Heilstätten' was built between 1898 and 1930 in forests around Beelitz. The site was huge and one of the biggest hospitals of its kind. The site was divided in two parts; a health-resort, north of the rail racks and this sanatorium at the south side. Both parts had separate buildings for man and for woman.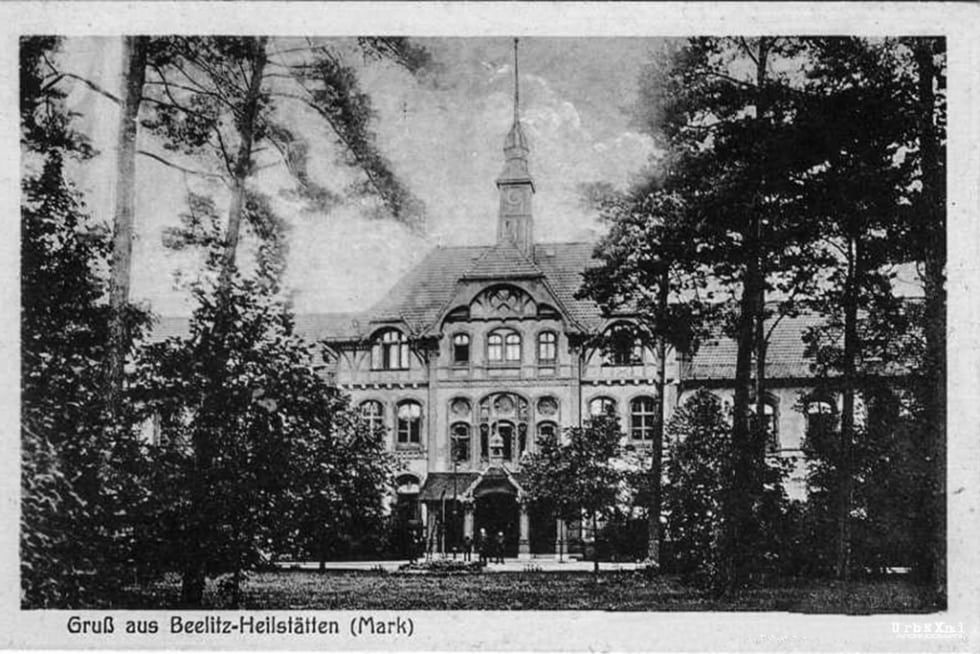 During the First World War the sanatoriums were used as military hospital by the Red Cross. Until 1919 more than 12.500 soldiers were nursed in Beelitz, one of these patients was the in 1916 wounded soldier Adolf Hitler. During the Second World War some buildings were damaged. The church of the sanatoriums was in a very bas shape and demolished in later years, the impressive doctors house from 1906 is also in a bad shape, only the ground floor survived. During the cold war the sanatoriums remained military restricted area and accommodated a military hospital of the Soviet troops, the largest Russian hospital outside the Soviet Union. In 1994 the Soviets leave the hospital and the site is given back at the city of Berlin.
I visited the 'Beelitz-Heilstätten Männersanatorium' in 2008. Also check the other Beelitz buildings: Zentrale Badeanstalt, Die Chirurgie, Frauen Lungheilstatte and Manner Lungheilstatte.