Gaststätte Kretscham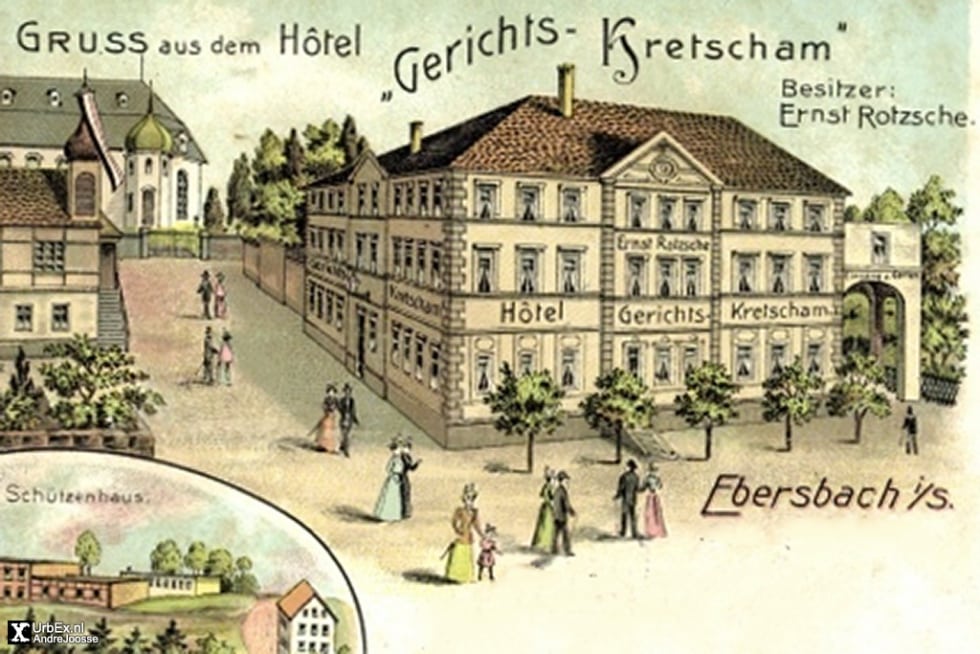 Built: 1910
Abandoned: 1998
Demolished: 2016
Visited: 2016
Ebersbach, Germany
The first mention of this 'Kretscham' was in 1537. A Kretscham is a village inn or a tavern. This building was built as a hotel in the late 19th century by Ernst Rotzsche. It was 2000 m2 big, had three floors with two big theaters.
DDR
In the 1980s the building was used as a HO-hotel. HO was short for Handelsorganisation or 'Trading Organisation'. It was the DDR retail business. It was created in 1948 by the Soviets. After the political turmoil in the DDR in 1989 the business and the hotels were taken over by the Treuhandanstalt. The Treuhand was responsible for state-owned enterprises. Four years later, some years after the German reunification the hotel became abandoned.
Twenty years this building was neglected. In 2016 it was demolished.
Photos Gaststätte Kretscham