Filature de Nomexy
THE ABANDONED TEXTILE MILL IN FRANCE
'Filature de Nomexy' is an abandoned spinning mill. It was built in 1880 by industrialist Victor Peters and his partner Marcel Boussac.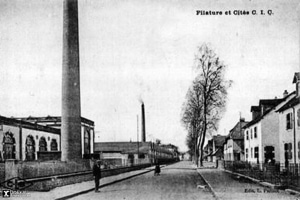 The 'Fillature Peters' became the property of Boussac in 1922. Eventually, thanks to the know-how of its employees, it became one of the most successful textile mills over the decades. This spinning mill was later sold to the industrialist Francois-Régis De Sèze. Despite major investments in high-performance spinning machines, he was not able to prevent its closure. As a result, the mill was abandoned in 2010.

I took these photos of 'Filature de Nomexy' in 2015 during my urbex trip through France. A major real estate project is expected to emerge soon. Also check these reports of textile factories in Belgium, Italy, and Germany.