Ingenieurschule für Glastechnik der DDR
THE ABANDONED SCHOOL IN GERMANY
'Ingenieurschule für Glastechnik der DDR' was a school that educated glass engineers. Later also economics and automation students were educated.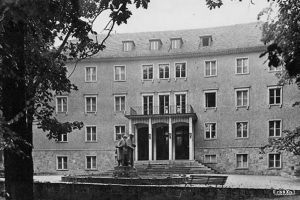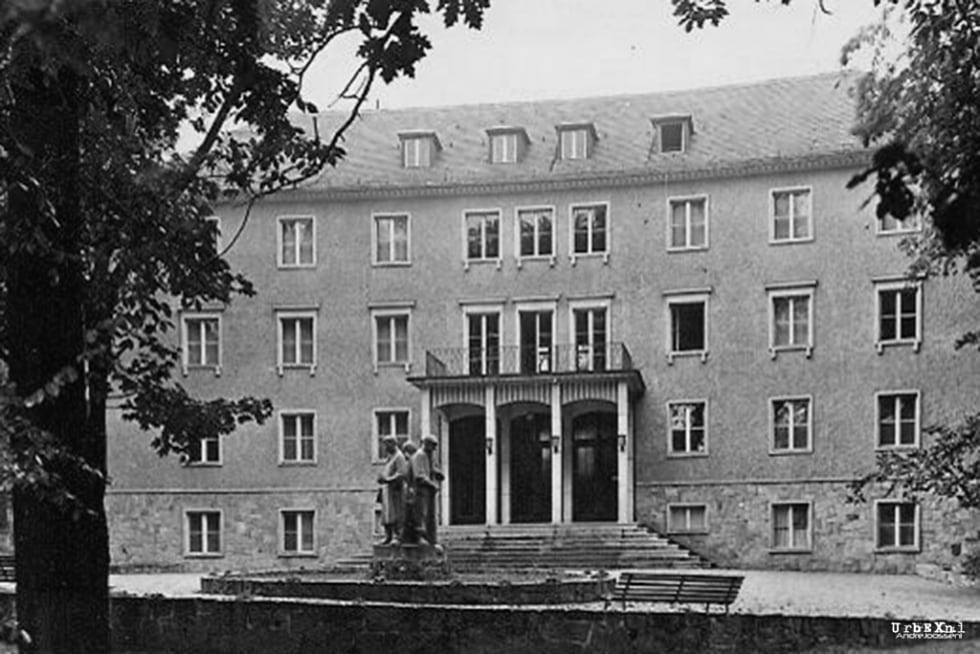 This school was built on the grounds of the luxury 'Villa Lewinski' that was built in 1902. The villa was partly destroyed during the Second World War. The ruin was eventually demolished in the early 1950s to make place for this school.

In 1952 the school opened under the name 'Betriebsfachschule'. It was designed by architect Joseph Demkopf from Spremberg. At first, it had three classrooms, two laboratories and an apartment for the headmaster. Later new wings were built providing more classrooms.
Ingenieurschule für Automatisierungstechnik und Glastechnik
In 1955 the statue of the glassmelters was erected at the entrance of the school. About 200 future glass engineers were taught. Glass engineering is a specialty branch of engineering that focuses on the design of glass, ceramics, and related composites. In addition, from 1965 on, economists were also schooled. In 1970 also a class for automation students was started. For this reason, the name was changed into 'Ingenieurschule für Automatisierungstechnik und Glastechnik' in 1990.

Eventually the school left the buildings in 2004, there are different plans for reconversion of the site. I made these photos of the 'Fach- und Ingenieurschule der DDR' in 2015 during my German urbex trip. Follow this link for more abandoned schools.