Esterházy-kastély
THE ABANDONED CASTLE IN HUNGARY
'Esterházy-kastély' was built in 1760 for a Hungarian prince. Later it was used as a hospital until it was renovated to its original grandeur and transformed to a museum.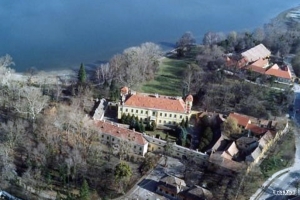 The castle was built by architect Jakab Fellner from 1760 to 1776. Fellner was the most important Baroque architect of his generation in Hungary.

Nikolaus I, Prince Esterházy, a Hungarian prince and member of the famous Esterházy family, was the first owner of the castle. His extravagant palaces, clothing, and taste for opera and other grand musical productions led to his nickname "The Magnificent". Not to mention, he is remembered as the principal employer of the famous composer Joseph Haydn.
Hospital
After the Second World War, the castle came in Soviet hands. As a result, most of the inventory was stolen. The buildings were eventually transformed into a hospital. The last years, until 1999, the buildings were in use as a psychiatric hospital.
Finally, at the end of the year 2015 works started to bring back the old state of Esterházy-kastély. I visited the castle in 2015, today it is a nice small museum. More abandoned locations in Hungary can be seen here.