Droste Cacao
THE ABANDONED FACTORY IN THE NETHERLANDS
The confectionery business of Gerardus Johannes Droste was opened in Haarlem in the summer of 1863. Customers could buy a cup of chocolate and various types of candy, for example chocolate pastilles. Droste Cacao established a grand reputation in these early years and as a result, the first factory of the firm 'G.J. Droste Cacao' opened its doors in 1890.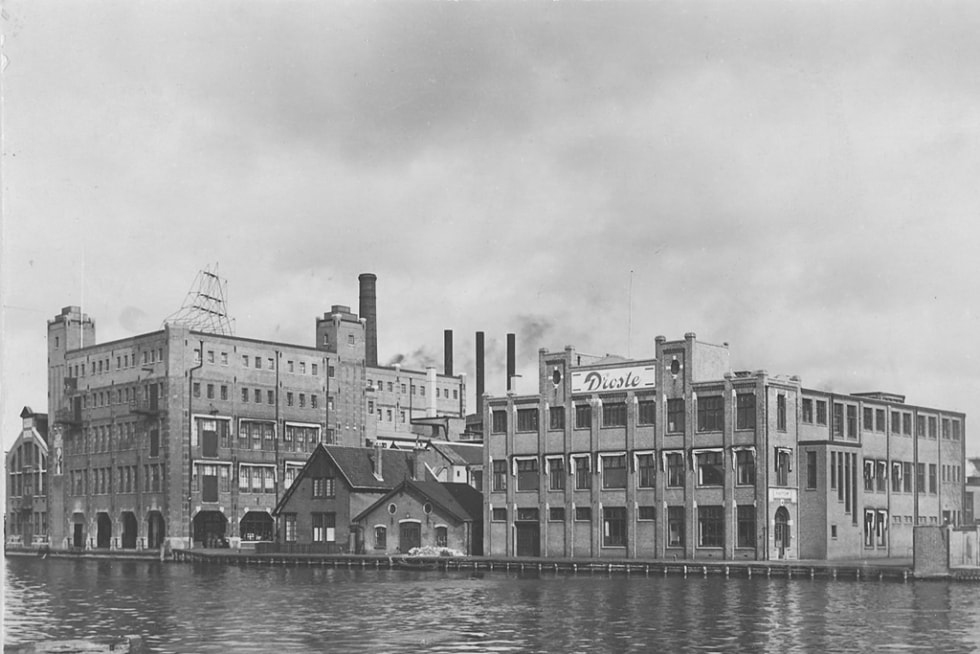 Since 1891 'Droste Cacao' had been able to allocate the complete chocolate process in-house. Cocoa beans were stored in the loft, while sales took place in the retail store. Because the buildings soon became too small. The factory was relocated to the Noorder Buiten Spaarne in 1891. It was in this plant were the production of cocoa and chocolate started. This waterside location was very advantageous for Droste, enabling the delivery of raw materials and the transport of finished products by boat.
1946
During the Second World War a bombing by an Allied aircraft, caused considerable damage to parts of the Droste site. As a result, production and sales of Droste declined rapidly and eventually stopped. Five years after the War, Droste was once again able to supply quality products to the Dutch and foreign market.
Production of Droste Cacao was transferred to Vaassen in 1986. The old production location in Haarlem continued as 'Dutch Cocoa & Chocolate Company B.V.' The new factory produced products of the Venz brand, mainly chocolate sprinkles. The old factory is abandoned in 2004 and reconverted into housing in 2006. I visited 'Droste Cacao' in 2006.