Budget Kurhotel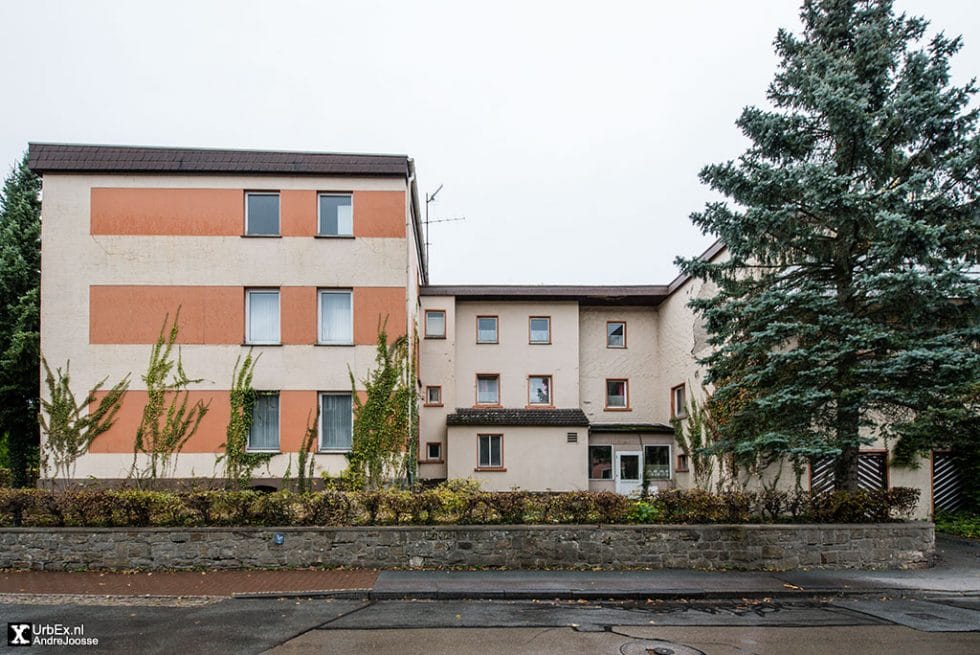 Built: 1965
Abandoned: 2010
Visited: 2017
Germany, Nordrhein-Westfalen, Horn
This is a small abandoned Budget Kurhotel in a German spa town. Many years this town has been one of the most famous spa resorts with medicinal springs in Germany. Many hotels were built around park with a gas spring or mofette. which had been mistaken for a spring of water.
In 2000 two huge modern complexes were built here, making life difficult for the older hotel owners. Several of them went bankrupt and the Dutch owners were forced to close its doors.
The hotel consists of two buildings. One part is still pretty clean, but the other building is completely overgrown by moss. Even plants start growing inside. It is probably not abandoned for that long, however the water damage made it decay quickly.
Photos Budget Kurhotel