Hotel Avenida
THE ABANDONED HOTEL IN PORTUGAL
Hotel Avenida is a former hotel in Vidago, a small city in Portugal. The hotel was built in 1911 and checked in its last guests in 1997.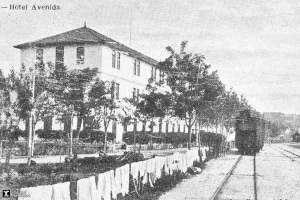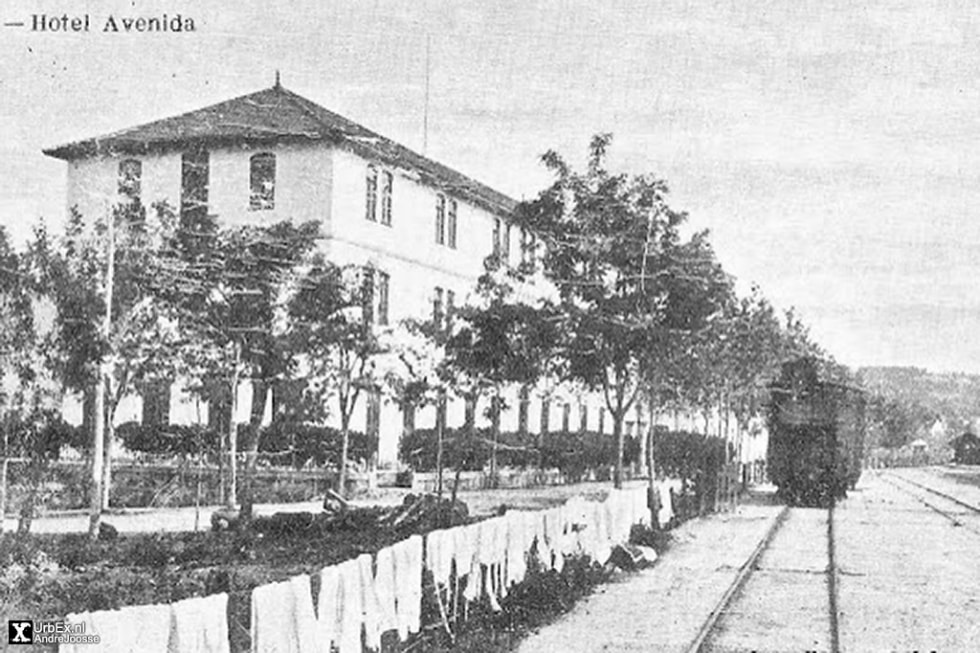 The Portuguese town Vidago used to be the center of mineral water treatments, its heydays are dating back to the late 19th century and early 20th century. The fame of the curative powers of the waters spread so far that from 1876 to 1889 they were awarded prizes in Madrid, Paris, Vienna, and Rio de Janeiro.

For a long time the accessibility of the region was an obstacle for the development of the spa village, the city was hard to reach in that time. In fact, guests would arrive by coach from Porto, using roads that were often little more than a dirt path. Finally, in 1910 the first train arrived at the new built station, resulting in renewed popularity of the spa village. As a result, this hotel was built in 1911, just opposite of the train station.
Queen of the spas
Vidago was once one of the most visited Portuguese spas. In fact, it was considered the "queen of the spas". The water is apparently effective in the treatment of digestive problems, as it contains sodium bicarbonate and, according to publicity leaflets, radioactive elements.

When in the 1990s several big modern health hotels opened its doors, Avenida became abandoned. I took these photos of Hotel Avenida in 2016. More abandoned hotel reports can be seen here.