Bekaert Hemiksem
THE ABANDONED FACTORY IN BELGIUM
Bekaert Hemiksem is a business that deals in steel wire transformation and coatings. The site was abandoned in 2008 and eventually demolished in 2016.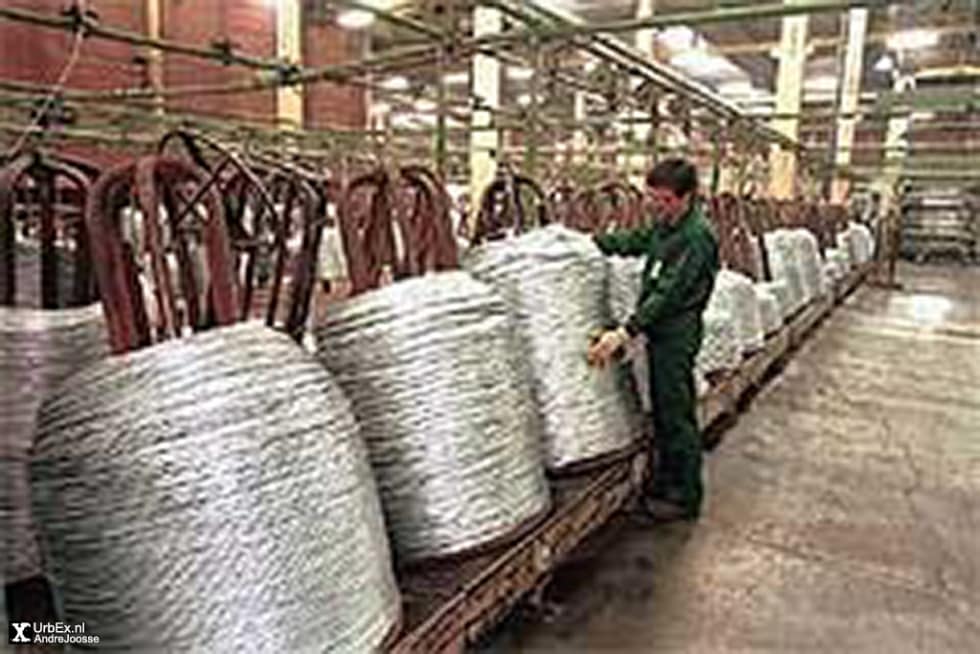 The story of Bekaert starts during the year 1880 in Zwevegem, a rural village in Belgium, where local farmers are faced with the problem of cattle straying beyond the boundaries of their fields. For this reason, Leo Leander Bekaert starts up a small business in barbed wire by putting nails in twisted wire. Although he didn't invent barbed wire, he did design his own barbs: star-shaped crowns with six sharp points which can be woven into the wire.

The factory in Hemiksem was built in 1953 and produced steel cord to reinforce rubber tires, barbwire and for example steel fibers for concrete reinforcement.
During the 1980s the steel cord capacity in many plants, including the one in Hemiksem, is significantly increased based on rising demand for radial tires. While starting factories all over the world, the buildings of Bekaert Hemiksem became old and expensive. Eventually, the steel-wire factory closed its doors in 2008 and 264 jobs were lost.
After the demolition, the 25 hectare site will be cleaned. The municipality aims at filling the brownfield site with a mix of housing, care, retail and green. I took these photos of Bekaert Hemiksem in 2016. Suddenly, after my visit, the factory was demolished. Follow this link for more abandoned steel factories.