Koterij van Meuntje Rot
THE ABANDONED FACTORY IN BELGIUM
'Meuntje Rot' is the nickname for Emmanuel Rottiers who owned this small tile factory in Tisselt, near Willebroek, Belgium.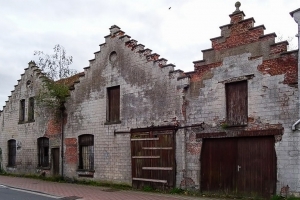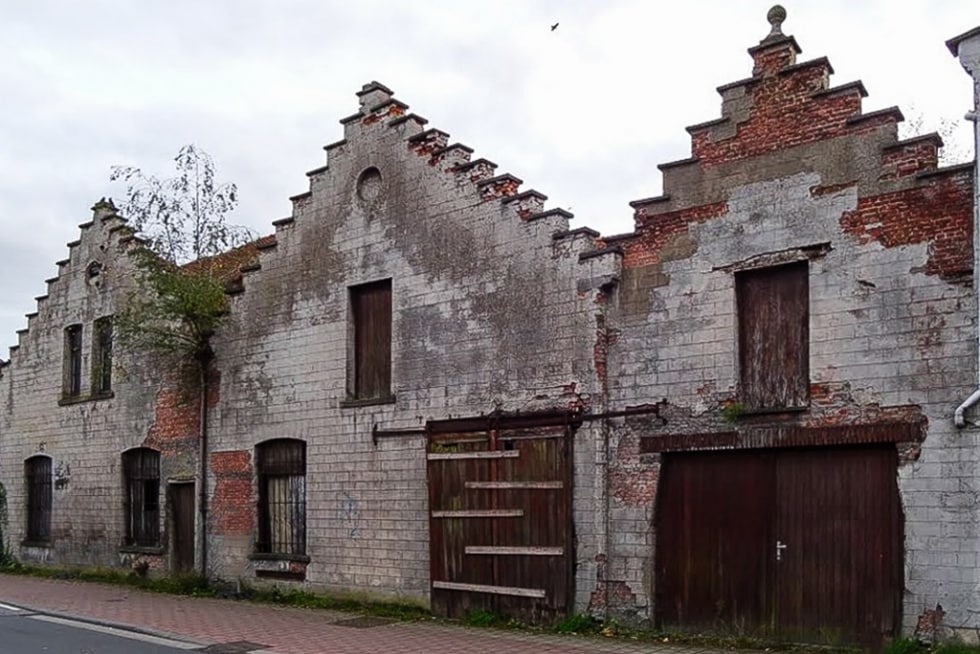 On the site of a former mill built in 1650, Emmanuel and Adeline Rottiers established a concrete and tile factory short after the First World War, around 1920. It produces flagstones and ceramic floor tiles. The buildings were built by contractor Jottier. The site was called 'Koterij van Meuntje Rot' by locals.
The former tile factory consists of two halls under saddle roofs. At the back is a third hall. At the back was a furniture factory that specialized in cinema seats. Two tile sizes were made: 20 cm square and 16 cm square. The motifs were inspired by tile motifs of large ceramic enterprises. It was Emmanuel Rottiers himself who designed the motives.
1930
The interior of the factory gives a good picture of the production in 1930: machinery, equipment, molds, finished tiles were preserved in the buildings. In the engine room there is a heavy diesel generator. Via horizontal shafts attached to the ceiling, the drive was transferred with straps and wooden pulleys to the other devices. There were also electric generators for supplying power. I also found a milling machine, metal lathe, drill stand, and a hydraulic system with three pistons.
The production of tiles had initially rapid expansion, but already in 1939 the factory had to close its doors. In the 1990s plans were made to demolish the halls, just like the concrete factory that stood across the street, but the factory with the entire contents was protected in 1998. Despite the protection the complex in recent years fallen into oblivion. Both the house and the factory are in a very bad condition. In May 2017, a year after my visit, restoration works started.