Werkplaats Dieseltractie Antwerpen-Noord
THE ABANDONED STATION IN BELGIUM
These are the hangars of 'Werkplaats Dieseltractie' in Antwerpen-Noord. It was a workshop that repaired diesel traction motors. At the present time the buildings have a new use.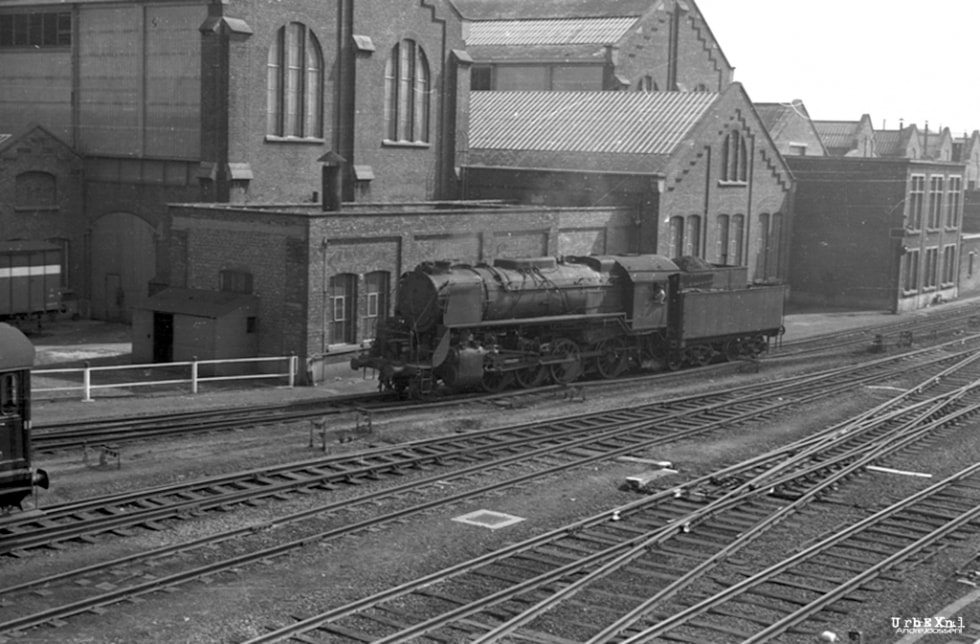 The huge halls were owned by the national train company NMBS in Belgium. The workshops, built in 1925, are responsible for the maintenance, repair and renovation of the locomotives and carriages.

Some years ago the train company sold both buildings and yard to the city of Antwerpen. The city is reconverting the old yard into a city park. Meanwhile the repair workshops are transformed into a multifunctional exhibition hall, office space, restaurant, gyms and a new-build sports hall.

Meanwhile a new workshop is built in the port of Antwerp. My photos of the 'Werkplaats Dieseltractie Antwerpen Noord' were taken in 2006.