Villa Branca
THE ABANDONED HOUSE IN SWITZERLAND
Direct on the lakeshore of Lago di Lugano lies an old villa with a rich history. 'Villa Branca' in the Swiss village Melide, was property of the Branca family. The Branca family were traditional wine makers.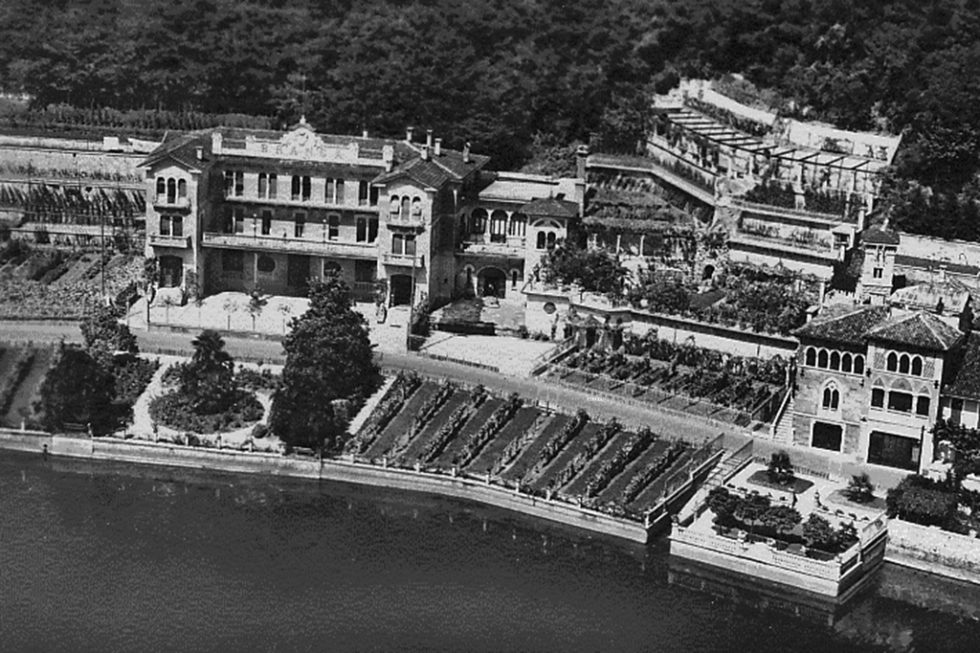 The original building on this site was a cellar. In 1902 a ground floor is built upon the cellar. It becomes the home of the wealthy wine merchant Alfredo Branca.
The central house with three floors was built in 1912 by an unknown architect. In the 1920s the Luganese architect Americo Marazzi added the right wing of the building. Beautiful hanging gardens and pergolas were made at the higher part of the building. The Neo-Gothic and Art Nouveau Villa Branca was unique in its kind because it was both a wine cellar and a luxury residence. On the ground floor are the entrances to the wine cellars, warehouses and offices.
1981
The villa was abandoned in 1981 when Adele Branca died. Reconvertion stopped short after it started in 2007. Sadly, in 2011 the villa was demolished. It was replaced by five different buildings that are united at the ground level and top floor, housing 49 luxury apartments and an undergound garage for 100 cars. I visited 'Villa Branca' in 2007.