Vakantiepark Hotel Kosmos
THE ABANDONED HOTEL IN BELGIUM
This is family park 'Vakantiepark Hotel Kosmos' in Dranouter, located in the south of Belgium. The hotel-restaurant, youth hostel and swimming pool were famous recreation sites in the 1980s.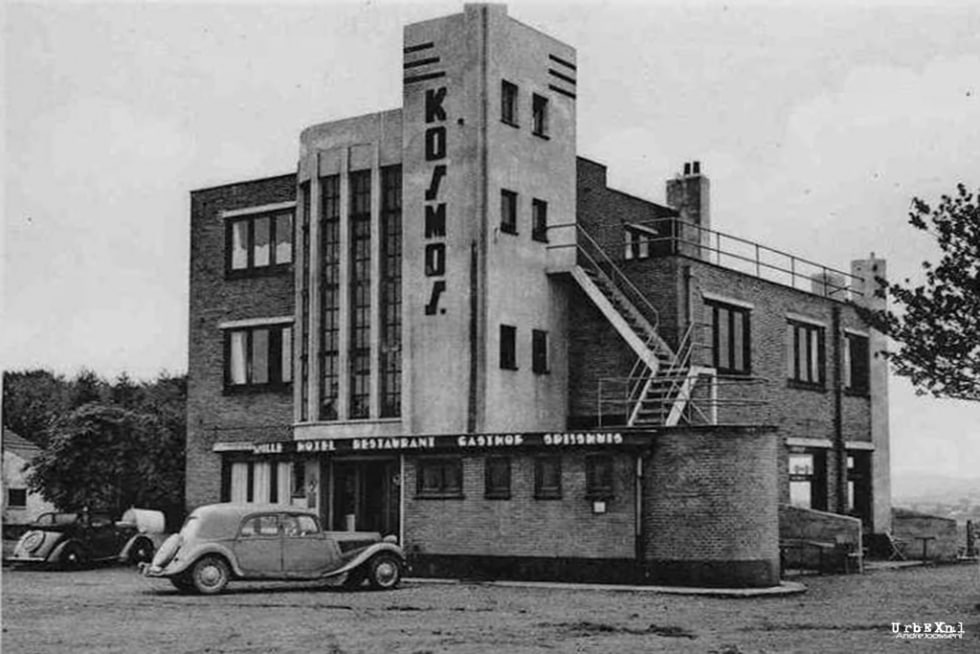 In 1889 the first touristic attraction was build, a watch-tower on top of a hill in the Westouter area. This tower is rebuild after the Second World War, because it was destroyed during the fights in the First World War. In 1934 on another hill the hotel-restaurant Kosmos Dranouter was build to attract more tourists. Later in the 1960s, an open air swimming pool was opened at the same hill.
2002
In the 1980s more buildings were added to the family park. Schools went on trips to Kosmos and stayed in the youth hostel next to the hotel-restaurant. In 2002, the outdoor swimming pool, the area's attractions, was closed to safety regulations. The owner tried to save things by submitting a building application for a thorough renovation and upgrading. That application was rejected because the hotel had meanwhile been given the status of protected monument. The buildings and pool were abandoned in 2005. Today the protected hotel is boarded and waiting a new use, all the other buildings are demolished. I took these photos of the family park and hotel in Dranouter in 2007.