Treinkerkhof Maldegem
THE ABANDONED TRAINS IN BELGIUM
'Treinkerkhof Maldegem' is an abandoned site with several trains and coaches rusting away in Maldegem, Belgium.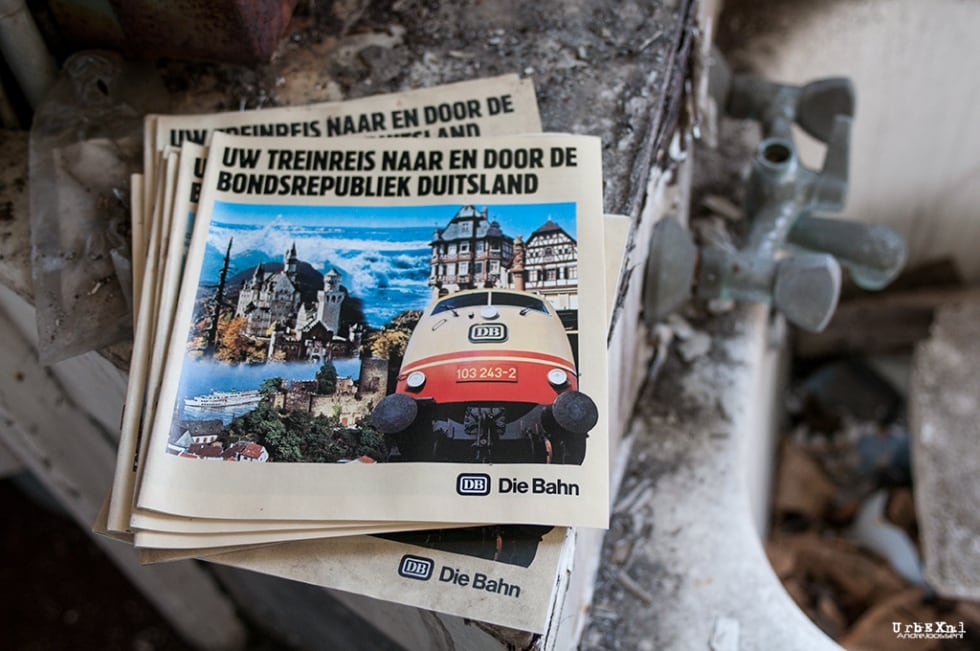 On an abandoned industrial site, close to the railroad tracks we found this small graveyard of old trains. Besides some rusty old steam locomotives there are mostly old diesel and electric international trains parked on this field. The trains were very luxury in their active life, many private rooms and even a bathroom with a big bath was found in one train that was used for holiday trips to Germany. There are two steam locs, made in Tubize in 1930. The diesel trains are German and were originally used by the army.

The trains are in a bad condition, but there is nothing trashed or covered with graffiti, only the weather has ruined the trains. The site was cleaned in January 2015. I took these photos of the 'Treinkerkhof Maldegem' in 2008.