Premetro Antwerpen
THE ABANDONED METRO IN BELGIUM
The 'Premetro Antwerpen' was an abandoned metro line in the city of Antwerpen. It runs underground in the city centre and further out on surface lines, which are mostly separated from motor vehicle traffic. The network is operated by De Lijn.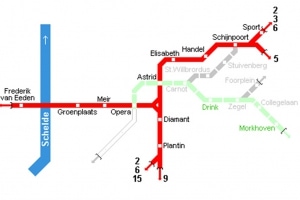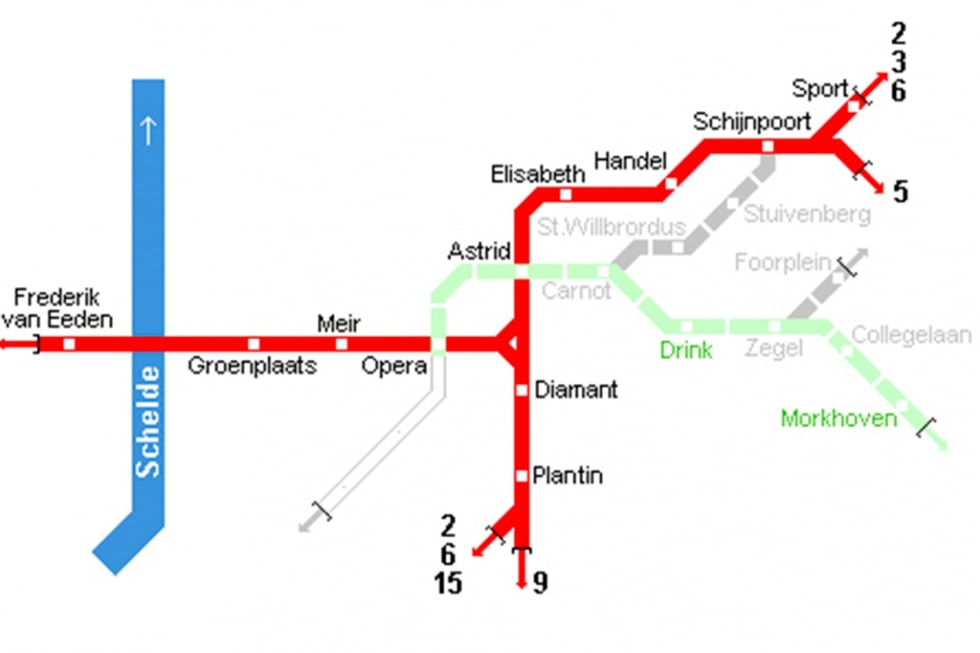 The network was planned at the beginning of the 1970s to become a fully underground network similar to the Brussels Metro or German Stadtbahnen, with a length of 15 km and comprising 22 stations. Only 18 stations have been built and six of those are still unused.

In 1980 the city of Antwerp started building the metro line from Antwerp Central Station to Deurne. The route was proposed from the south-western suburbs via stations Opera and Astrid to then eastern suburbs. Some of this line was built but construction stopped in the 1980s due to lack of funds.
Under the Pegasus plan, approved in 2004, several tram lines can be built to the eastern suburbs. These new lines are using some of the tunnels abandoned in the 1980s, including several stations. To reduce the costs of the project, it was decided only to open Zegel station. The stations Carnot, Drink, College and Morkhoven were not opened, but fitted to be used as emergency exits. This axis was opened partially in 2015. Also see my report on the Charleroi Metro. I visited the 'Premetro Antwerpen' in 2009.