Estación Internacional de Canfranc
THE ABANDONED TRAIN STATION IN SPAIN
'Estación Internacional de Canfranc' is an abandoned train station in the Spanish Pyrenees. The station has a rich history but was already abandoned in 1970.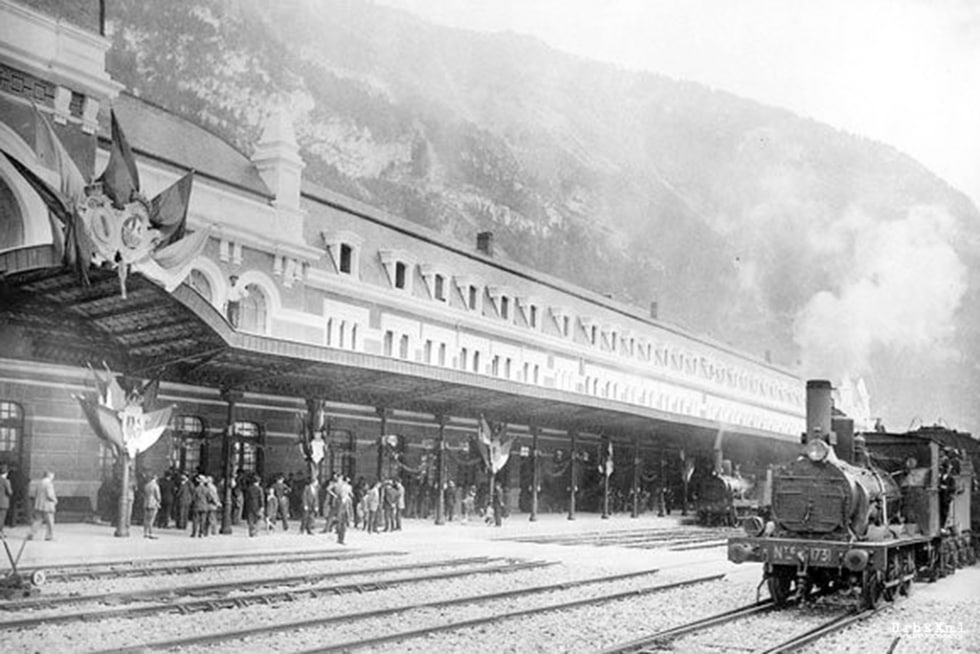 In 1853 Juan Bruil, director of a bank from Zaragoza, asked the government to build a train connection through the central Pyrenees, the shortest link between Madrid and Paris. It almost took 30 years until in 1882 the government approved the project.

The construction of Canfranc Estación, designed by Spanish architect Fernando Ramírez de Dampierre, lasted from 1921 to 1925. The station has a total length of 241 meter, with 75 doors on each side. In 1928 this was the largest train station in Europe.
Ore and gold
Only eight years after its opening, the line was closed during the Spanish Civil War. In the course of the Second World War, Canfranc became strategically important. Ore, which was needed for the production of arms, was transported to the German Reich via this line. The ore was paid with gold, which was also transported via Canfranc. The Nazi Regime had taken this gold from national banks in European cities and gold from the dead Jewish people, the so-called "plundered gold".
The war ended together with the glory and splendor of the station. Franco closed the railway line for many years. The railway station was used during the filming of Doctor Zhivago in 1965.
In 1970 the railway line was closed for good. A fully loaded train moving down the Pyrenees on the French side was derailed and caused the railway bridge of Estanguet to break down. This accident marked the end of the international railway traffic. Nowadays, trains only move twice a day from Zaragoza to Canfranc and back, on the Spanish side of the Pyrenees. Only a small building is in use. The big station hall is empty and cleaned several years ago. Plans to reconvert the station were never carried out. I visited the station in 2013.