Società Ceramica Revelli
THE ABANDONED FACTORY IN ITALY
'Società Ceramica Revelli' is an abandoned ceramic factory in Laveno established in 1885. The site was abandoned in 1980.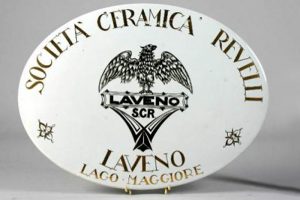 The long history of this town and its ceramic factories goes back to 1856. That year three industrialists Caspani, Carnelli and Revelli founded 'Società Ceramica CCR'. The first factory is housed in the abandoned warehouses of the former glass works Franzosini.

In 1883 the company becomes the 'Società Ceramica Italiana'. Severino Revelli left the SCI in 1885 and founded the 'Società Ceramica Revelli'. He built this factory along the railway that is connected to the harbor of the town. The Revelli company produces tableware, decorated earthenware and porcelain. In 1924 Revelli and his 250 employees merges back with the 'Società Ceramica Italiana', making it the biggest ceramic factory in Italy. After 8 years, Revelli leaves SCI for the second time.
Crisis
In the 1960s, the factory is victim of the crisis. The factory was closed, but after manifestations of the workers the factory had a new start-up under new management. More problems for the company come with the increase in labor costs and foreign competition in the 1980s. At the beginning of the decade ceramic factories, after many changes of ownership, entered a serious crisis. The factory closed in 1980 leaving 160 people jobless. I visited the decaying buildings in 2014.