Grand Hotel Prealpi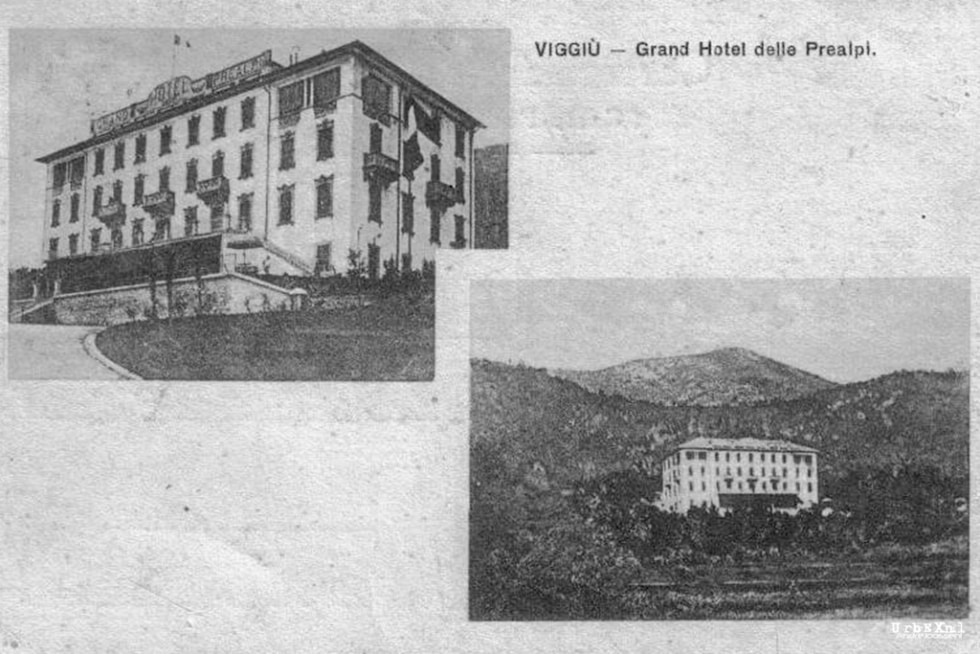 Built: 1911
Abandoned: 1985
Visited: 2014
Viggiù, Italy
The midsection of this building was originally built as Grand Hotel Prealpi, it opened in 1912. During the First World War the two wings were added and it was converted into a military hospital. All thanks to the work of Sister Mary Bertilla Bescardin, who was later proclaimed as a saint.
Boarding school
During the Second World War, Grand Hotel Prealpi was transformed into a boarding school. It was renamed 'Istituto di Padre Piccoli Beccaro'. Many children learned and lived here in this elementary school. Many told of the cruelty of the teachers and the nuns who ran the school.
During the 1980s the Institute left the old hotel and the buildings became abandoned. It was planned to reopen it again as a hotel, but the project was not approved by the local authorities. Works to convert the hotel into a residence building, were stopped.
Today, the Grand Hotel Prealpi is in a terrible state of neglect and decay. The old and beautiful Art Nouveau style on the outside is slowly falling apart. Inside, nothing more than a concrete carcass with only some wallpaintings an d a small chapel that reminds it of the past.
Photos Grand Hotel Prealpi