Sinai Centrum Amersfoort
THE ABANDONED HOSPITAL IN THE NETHERLANDS
'Sinai Centrum Amersfoort' was a psychiatric hospital, built in 1958 in the woods of Amersfoort. Because this was the only Jewish hospital in Europe there were many foreign patients treated in this hospital.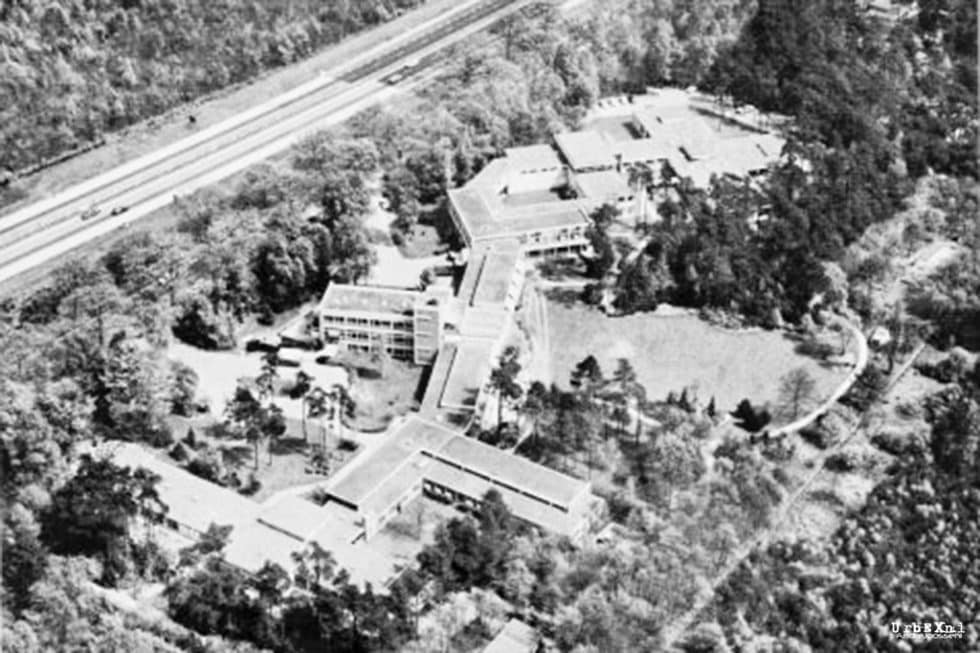 The history of the Sinai institute starts 1909, when 'Het Apeldoornsche Bosch' was opened in Apeldoorn. This was an institution for Jewish psychiatric patients and mentally handicapped children. In January 1943, all patients and Jewish staff were deported. Almost nobody returned.

In 1958 the new center was opened by Queen Juliana with the name 'Sinai Kliniek'. In 1968 a children's wing was added to the hospital building. Besides the health care rooms we also found a gym and swimming pool in this complex. In 1966 the clinic was expanded for day treatment and nursing of mentally handicapped elderly people. The name was changed to 'Sinai Centrum'.

In 2007 the hospital moved to a brand new building in Amstelveen. The old buildings were abandoned and after the vandalizing of the building by local youth the place was locked tight and secured 24/7. In 2010 the buildings were demolished. I took these photos of the abandoned buildings of the institute in 2008.