Pechiney Eurofoil Belgique S.A.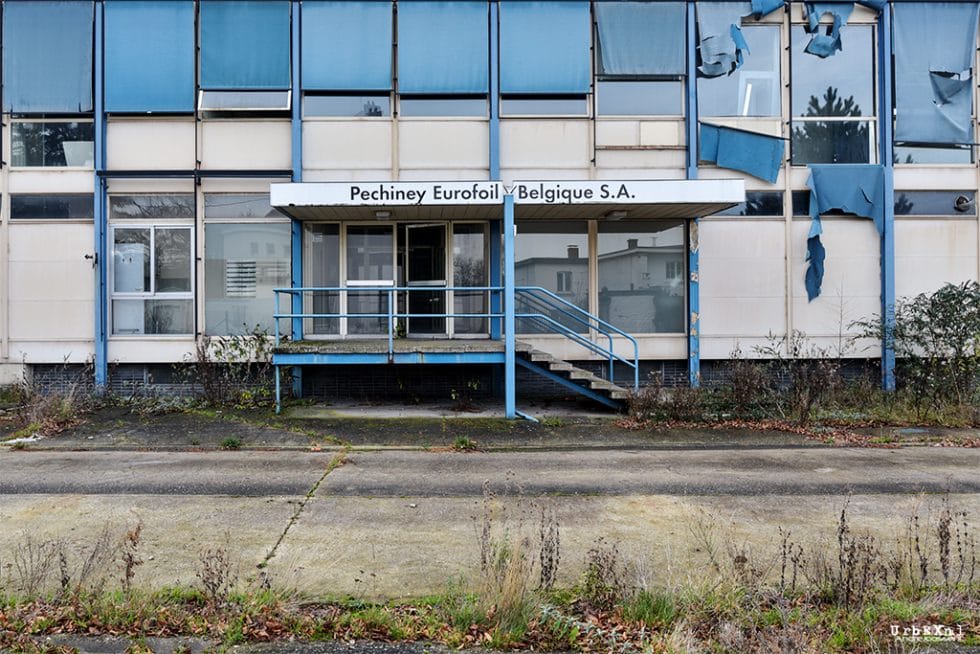 Abandoned: 2005
Demolished: 2017
Visited: 2016
Ivoz-Ramet, Flémalle, Belgium
This aluminum factory in the Walloon city Flémalle was owned by the Swedish group Sapa. It was named Eurofoil Belgium. The aluminium foils that were produced here were intended for food and tobacco packaging. But also for pharmaceutical uses and for the automotive markets. The Flémalle factory had 90 employees in the late 1990s.
Pechiney
In 2001 the factory was bought by the French Pechiney group for 5.123 billion Belgian francs, or 127 million euros. It was bought together with the Luxembourg Sapa factory. Pechiney was a big name in the aluminium branch. It already began producing aluminum metal in 1860. The company had to withdraw in 2000 on a merge with the number one concurrent Alcan. So with the new acquired Eurofoil and other smaller companies, Pechiney was on the road back to become one of the biggest aluminium companies in the world. But instead of growing the company was acquired in 2003 by the Alcan Corporation. In 2007, Alcan itself was taken over by mining giant Rio Tinto Alcan.
In 2005 the factory had to close due to its poor financial status. The 100 Pechiney Eurofoil employees became jobless. Other Eurofoil factories were sold to the American Industrial Acquisition Corporation, a private equity group specializing in the metal industry. It is still active today. The Flémalle buildings were demolished in 2017.
Photos Pechiney Eurofoil Belgique S.A.