Kraftwerk Plessa
THE ABANDONED POWER STATION IN GERMANY
This German power plant 'Kraftwerk Plessa' is one of the oldest power stations for lignite or brown coal in Europe. It was built in 1926 and became the most modern power plant of its time.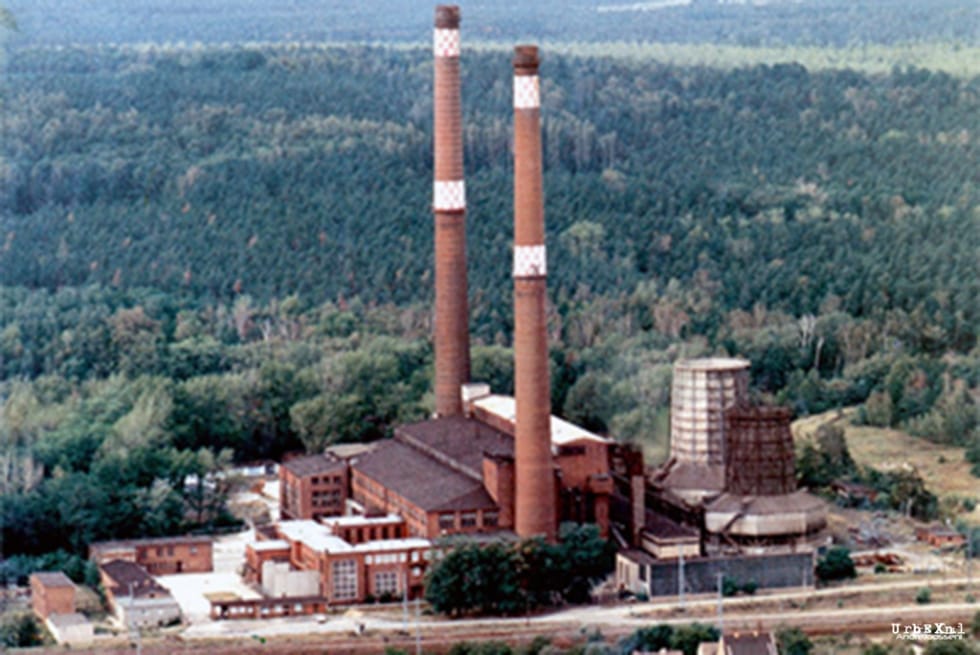 The power plant was established in 1927 by the 'Elektrizitätsverband Gröba' founded in 1910. Meanwhile, a long-term supply contract for the supply of raw lignite was concluded with the brown coal mines. In return, they obtained electricity from the power plant. Eventually, in the 1920s and 1930s, it was one of the most modern peak load power plants of the time.

Meanwhile, a second 120-meter-high chimney was built in 1940. In 1942 the plant is enlarged, a fourth turbine with an output of 20 thousand kilowatt was put into operation. The station had a total output of 54 megawatts.
Gaskombinat Schwarze Pumpe
At the end of the Second World War, the power plant was closed down. Four weeks later, the Soviets took over and put the plant into use again. It became property of the 'Gaskombinat Schwarze Pumpe'. As early as July 22, 1985, the entire complex was placed under monument protection.
After the reunification of Germany in 1991, the plant was handed to the city of Plessa. According to the new usage concept, the energy source should be natural gas, which would have required high investments and major renovations. For this reason, the project failed and could not be realized. On April 14, 1992, the last turbine generator was shut down and the power plant was taken off the grid. Eventually in 2001 the 'Förderverein Kraftwerk Plessa' and the municipality of Plessa founded the 'Industrie-Denkmal und Industrie-Museum Kraftwerk Plessa'. Today the building is a museum and event location. I visited 'Kraftwerk Plessa' in 2014.