Jutespinnerij en Twijnderij Filature du Rabot
THE ABANDONED FACTORY IN BELGIUM
'Jutespinnerij en Twijnderij Filature du Rabot' was founded in 1899 by Theophile Vercoutere and Leon de Landtsheer. Eventually in 1910 the two industrialists built this new modern textile factory along the canal in Gent. It had a beautiful art nouveau façade designed by Schauvliege.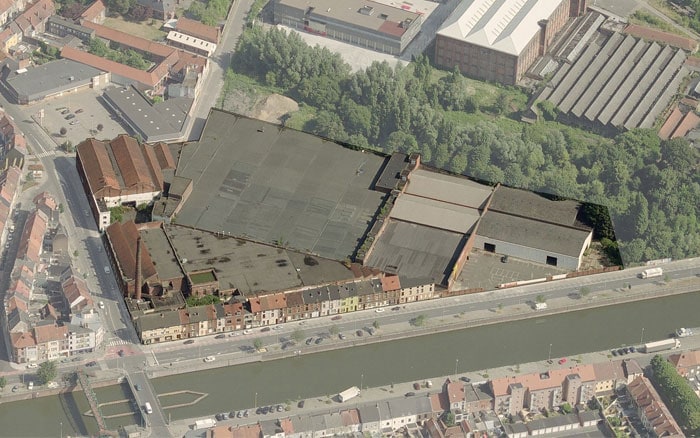 During the year 1925 new buildings were added to the 'Filature du Rabot' site. The textile industry in Gent was booming after the First World War.

After the Second World War three nearby factories; spinning mill Gallet, flax weaving mill Van Gheluwe and the company Plascobel, were taken over by Rabot. The old factory was partly replaced by a new spinning mill in 1947. The architectual important buildings, like the offices, warehouses and chimneys were saved. One of the oldest preserved elements is the high round chimney next to the boiler house, dated 1910 and according to the building permit 36 ​​meter high.
1999
The technical installation and the machines in the engine room and boiler house were removed when the factory closed its doors in 1999. The site is sold to the city of Gent in 2003, they want new houses and apartments on the Rabot site. The site was demolished in 2012, the protected old part of the factory was saved and will be redeveloped for housing. I took these photos of 'Filature du Rabot' in 2005.