Cokeries et Houilleres d'Anderlues
THE ABANDONED FACTORY IN BELGIUM
'SA des Cokeries et Houillères d'Anderlues' processes and distributes coal and its related product, coke. It is situated in Anderlues, a village in Belgium close to Charleroi. The origin of this company lies with a mining company 'SA des Houillères d'Anderlues' founded in 1860.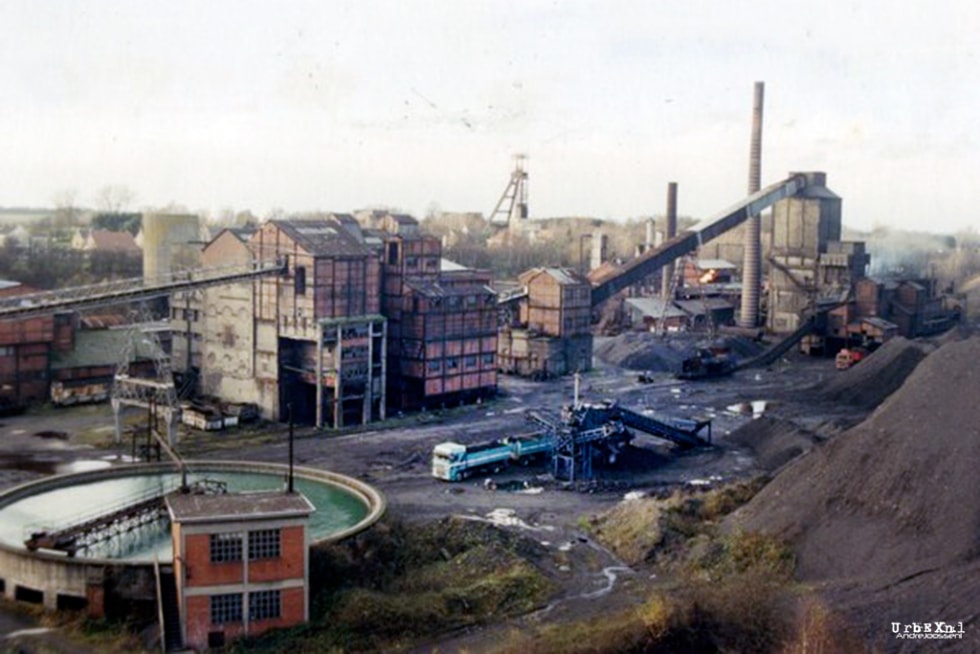 The mining activities in the Anderlues region already started in 1850. In 1906 this coking plant was built on the 31.5 hectare site, together with another plant that processed the byproducts released during the purification of the cokes. In 1908 the plant produced 74 thousand ton coke a year. The coke that was produced in this plant was considered one of the most qualitative in Europe. The Company also provides storage services including natural gas storage in underground reservoirs.

Eventually coal mining in the Anderlues region stopped in 1969. As a result the cokes plant had to switch to imported coal.
Closure
After years of production, the installation became outdated and there was no money left to invest in order to meet the environmental and safety requirements. As a result 'Cokeries et Houilleres d'Anderlues' closed in 2002 and had to let the 113 employees go. The factory was the longest running cokes factory in Belgium. In 2004, a private company bought the place for the operation of a test center for the treatment of minerals. In 2006 restoration of some buildings stopped due to a lack of permits.

Presently the site is a heavily polluted site. For the most part buildings are already demolished and others are waiting for demolishing. I took these photos of the cokes plant in 2008.