Betriebsgaststätte Grünberg
THE ABANDONED INN IN GERMANY
This is the abandoned Betriebsgaststätte Grünberg, an old Inn that belonged to a hardware trading company during DDR-times.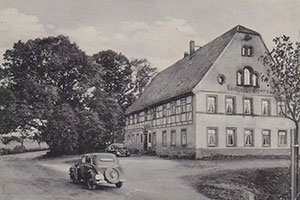 Grünberg is a small village in the Ore Mountains or, in German, Erzgebirge. It is situated about 1.5 kilometers north of Augustusburg. From 1948 until the reunification of Germany, it was used as a hotel and restaurant for employees of the VEB Ketten und Nagelwerke.
This company, established in 1891 by brothers Carl and Ernst Nolle, was nationalized as a state-owned company in 1948. In the 1980s, the company employed around 1500 persons. Nails and chains for agriculture, industry, and shipbuilding were manufactured.