Beelitz-Heilstätten: Chirurgie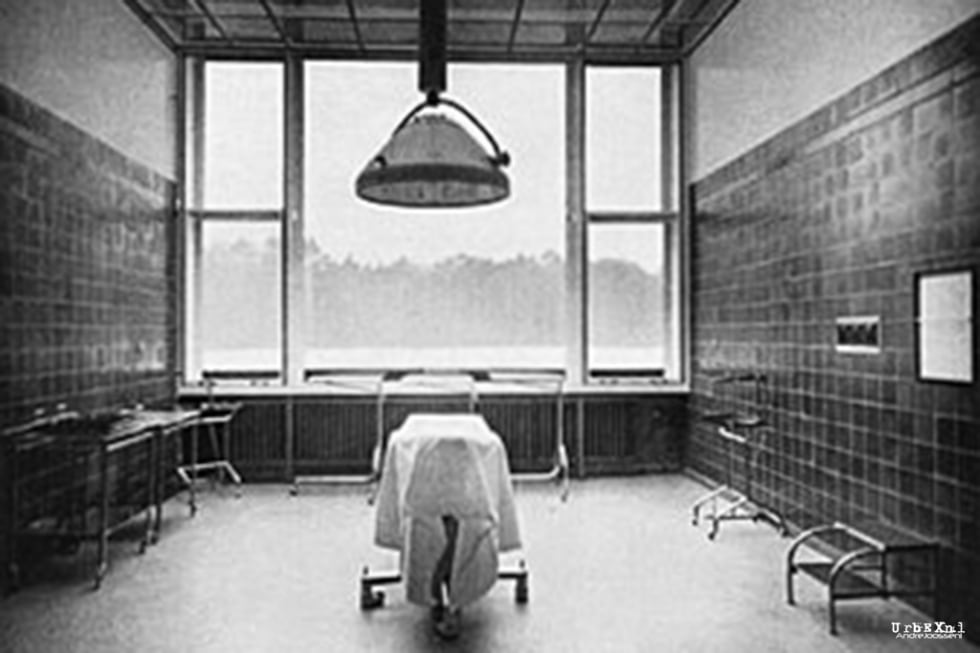 Built: 1928
Abandoned: 1994
Visited: 2008
Beelitz-Heilstätten, Germany
This lung hospital and sanatorium was built between 1898 and 1930 in forests around Beelitz. The site was huge and one of the biggest hospitals of its kind. This surgery building was built in 1928 during the third building period. Also a new building for the central laundry was built in the area of the woman sanatorium. Some sections of the hospital remain in operation as a neurological rehabilitation center and as a center for research and care for victims of Parkinsons disease.
1994
The remainder of the complex, including the surgery, the psychiatric ward, and a rifle range, was abandoned in 1994. As of 2007, none of the abandoned hospital buildings or the surrounding area were secured, giving the area the feel of a ghost town. This has made Beelitz-Heilstätten a destination for curious visitors and a film set for movies like The Pianist from 2002 and Valkyrie from 2008.
Also check the other Beelitz buildings: Männer Sanatorium, Zentrale Badeanstalt, Frauen Lungheilstatte and Manner Lungheilstatte.
Photos of Beelitz-Heilstätten: Chirurgie