Atelier Loco d'Ougree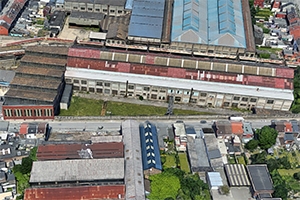 Built: 1990
Abandoned: 2015
Visited: 2016 + 2017
Ougree, Liège, Belgium
These are the rail repair workshops of Cockerill-Ougrée, a big steel plant. The first industrial activities on this site begins around 1854 when a zinc oxide plant was built here. The site was purchased by the steel company. The zinc plant was partly demolished to built these industrial halls.
The railroad that crosses the site is used for the transport of cast iron between the blast furnaces and the steelworks. For maintenance on the locs and carriages they opened this 'Atelier Loco' in 1990.
After 2000, maintenance activities are discontinued. The site is abandoned. It was a victim of the crisis and was left just after the two blast furnaces, HF6 and HFB closed down.
Photos Atelier Loco d'Ougree