Caserne Major Cogniaux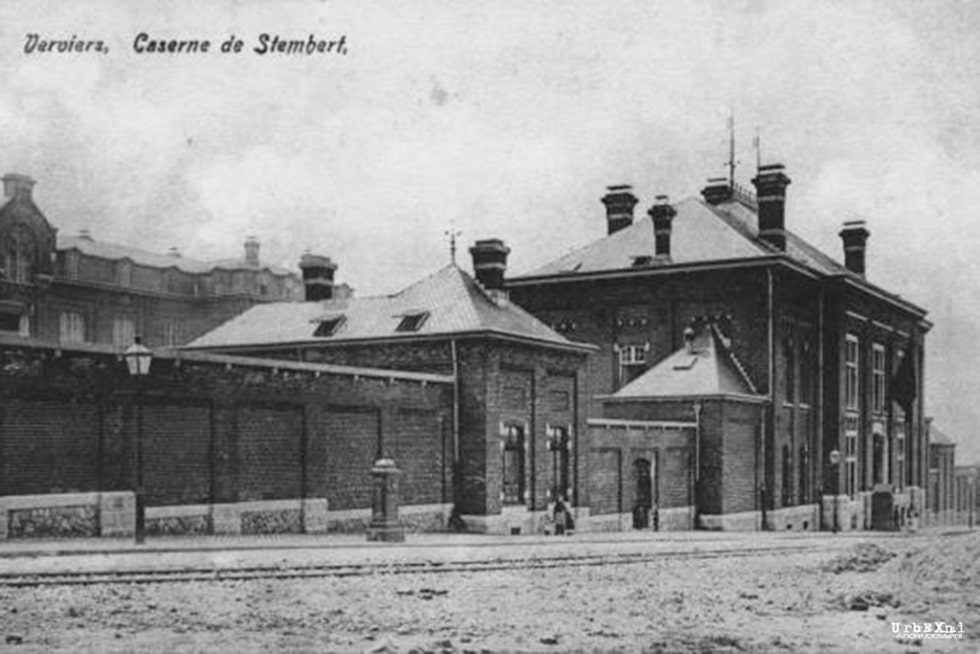 Built: 1890
Abandoned: 1994
Visited: 2014
Verviers, Belgium
Due to its geographical position, Verviers was involved in many international conflicts. The first plans for a military base are from 1842. But it took almost 40 years before the first soldiers were stationed. In 1881 the army is quartered in a old textile factory. In 1890 the troops move to a new site, the Caserne de Stembert, built by Capitaine du Génie Sinet.
1935
The barracks are composed of three main buildings and had all the luxury for its time. A wide variety of troops were stationed here over the decades. In 1935 new units increased the capacity of the barracks with three infantry battalions. The site is named Caserne Major Cogniaux. It stationed the 20ème TTR (20th division des troupes de transmission).
The site closed in 1994. It took several years of abandonment before the first buildings were converted to houses. In late 2008, the first building was completed, Block C has now 41 apartments. The facade and the high walls that surround the 3.5 hectares have been preserved.
Photos Caserne Major Cogniaux