Papier- und Kartonfabrik Smurfit
THE ABANDONED FACTORY IN GERMANY
'Papier- und Kartonfabrik Smurfit' was a paper and cardboard producer in Inden, Germany. The production grew to 40 ton of paper a day in 1935. The site was demolished in 2008.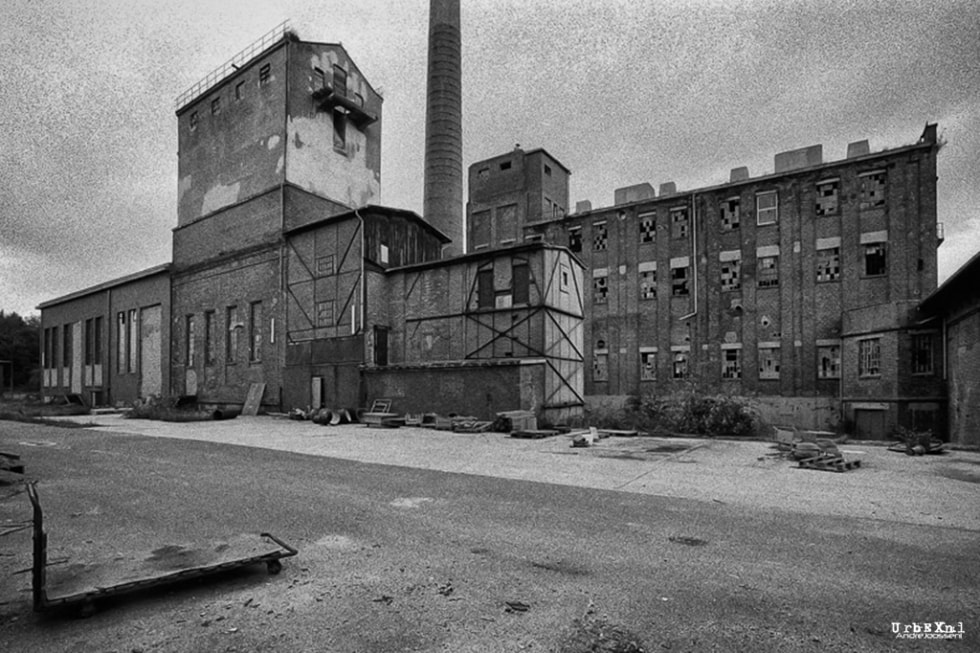 This paper factory in Inden has a long history. On the same spot where we visited this abandoned factory, paper was already produced since 1537. According to the local chronicles a wooden mill produced paper here. In 1763 Carl Heinrich Engel built a new paper mill. The factory had 14 employees and energy was made by a waterwheel in the river Inde. The first steam machine was installed in 1838 together with a new paper manufacturing machine. During the following years the small mill grows into a small factory. Straw from the local agriculture was the raw material for the paper and cardboard production for a long time.
1919
From 1919 the detergent company Henkel took over the factory to produce cardboard to package their own products. The factory was expanded; several new buildings were added to the old mill. In 1948 150 employees were working in the factory. Papier- und Kartonfabrik Smurfit was closed in 2002 because of the open-cast mine for brown coal. The river was dried up and the land was excavated. During our visit, the abandoned factory was in the middle of nowhere. Parts of it were still in use by the brown coal company. I visited 'Papier- und Kartonfabrik Smurfit' in 2007. The site was demolished in 2008.